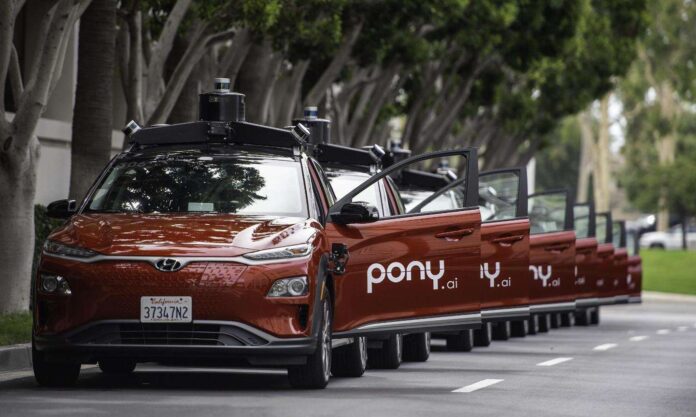 Pony.ai recalls three self-driving cars due to accident
According to the U.S. National Highway Traffic Safety Administration (NHTSA), Chinese self-driving technology startup Pony.ai has agreed to recall some versions of its self-driving system software. The company's self-driving car was involved in an accident in California last October.
Pony.ai told NHTSA that the recall involves three of its self-driving test vehicles. The NHTSA said it was the state's "first recall of self-driving systems," with three vehicles using specific software in question.
Yunda and Alibaba Cloud to improve smart logistics system
Yunda, a Chinese comprehensive logistics service provider, and Alibaba Cloud recently announced the establishment of the "Intelligent Logistics Database Innovation Application Center" in Shanghai to jointly explore and promote the in-depth application of distributed databases in the core smart logistics system. It is also the first public large-scale case in the government and enterprise fields after the full-featured open source of PolarDB-X, a native distributed database of Alibaba Cloud.
The innovation application center will initially focus on the distributed transformation of the logistics system database and the optimization of distributed database functions for the characteristics of database usage in the logistics industry, and will gradually expand to other fields according to the needs of both parties. They will also establish a joint management committee to make decisions on major issues of the center.
Brain-computer interface-based flexible rehabilitation robot born in Shanghai
Siyi Intelligence is a Chinese first high-tech company that applies flexible robotics technology to rehabilitation equipment. It has launched a number of rehabilitation robot products, and is committed to building a rehabilitation robot matrix that links hospitals, communities and families.
Source Code Capital leads US$50 million series B round in Fair Robotics
Chinese collaborative robot Fair Robotics has recently raised over US$50 million in series B round financing led by Source Code Capital, with participation from Alibaba and Meituan. Existing investors such as Shunwei Capital, GL Ventures and Eastern Bell Capital also participated. Founded in 2019, Fair Robotics provides the market with the most cost-effective and high-performance collaborative robot products with its full-stack software and hardware self-development and self-production capabilities.
Smart customer service provider AI Rudder raises US$50 million in series B round
Chinese smart customer service product developer startup AI Rudder today announced a US$50 million series B funding round, bringing the company's total funding over the past 12 months to US$60 million. New investors Tiger Global, Coatue, Cathay Innovation, First Plus and VenturesLab participated in the new round, and previous investors Sequoia Capital India And Huashan Capital also involved.
Founded in 2019, AI Rudder has developed voice AI technology that can help companies in many different industries solve B2C communication challenges, covering banking, insurance, e-commerce and other industries. At present, more than 200 companies around the world are using AI Rudder's platform. These companies use AI voice customer service assistants to maximize profits, efficiency and scale, and greatly improve customer experience.
(China Money Network's articles are curated and translated from credible Chinese media organizations with established brands, experienced editorial teams, and trustworthy journalism practices. However, we are not responsible for the accuracy of the information. For any questions, please reach out to our editorial department.)