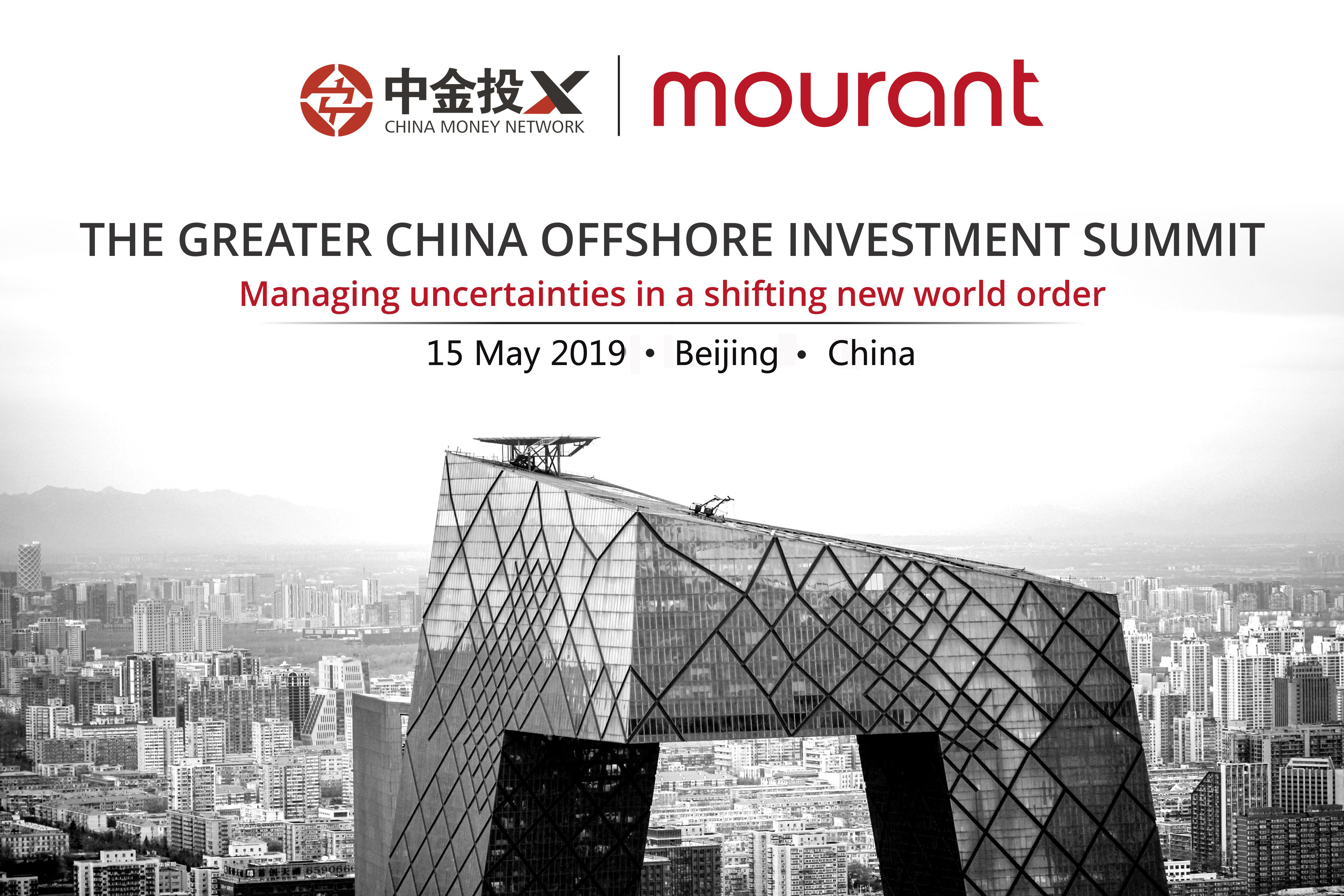 China Money Network, in conjunction with Mourant are delighted to invite you to the second event in our series, The Greater China Offshore Investment Summit: Managing Uncertainties in a Shifting New World Order – Beijing, China 2019.
On Wednesday 15 May 2019, we will bring together Economists, Chinese and international corporate leaders and top dealmakers to discuss the most pressing issues in China's cross-border deal market and how doing business in China is changing.
Join us at our event to learn practical tips in relation to structuring offshore investments and about pros and cons when using various investment and financing structures. You will hear our speakers share insights on key issues to consider in debt restructurings and recent trends in litigation involving Chinese parties.
Date: Wednesday, 15 May, 2019
Language: Mandarin Chinese/English with full simultaneous interpretation
Location: China World Summit Wing, 1 Jianguomen Outer St, JianWai DaJie, Chaoyang District, Beijing, China
Function Room: SW61 / 6th Floor
Agenda:
1:30pm | Registration & Refreshments
2:00pm | Welcome Speech
2:10pm | Keynote Speech
The Chinese economy: a policy-driven medium-term boom
2:50pm | Presentation
Private Equity Fund: 2018-2019 Key Trends and Asian Perspective
3:05pm | Panel Discussion
China outbound investment – Solutions for investors
3:45pm | Networking Coffee Break
4:00m | Presentation
Subscription Financing and Alternative Investment Structures
4:15pm | Panel Discussion
Debt Restructuring of WOFEs: case study on turnaround options onshore and offshore
4:55pm | Presentation
Trends in Cayman Islands and BVI Litigation: a focus on Chinese disputes
5:25 | Closing Speech
5.30pm | Networking Drinks and Canapes
6.30pm | End
Learn from our Speakers: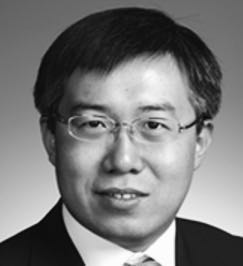 Dr. Se Yan
Associate professor at the Guanghua School of Management, Peking University
Deputy director of Institute of Economic Policy Research, Peking University (IEPR-PKU)
Dr. Se Yan is an associate professor at the Guanghua School of Management, Peking University, and deputy director of Institute of Economic Policy Research, Peking University (IEPR-PKU). He is currently a member of CF40 and PBoC Youth Association.
He was also a senior economist at the Standard Chartered Bank, heading China macro research. He completed his PhD in Economics at UCLA, and his B.A. and M.A. in economics at Peking University. Dr. Yan's research specialties are macroeconomics, economic history and Chinese economy. He has published papers in leading academic journals. Se Yan leads the IEPR-PKU, where he frequently provides consulting services to the CCP's central office, the State Council, the PBOC, and other government sections.
Se Yan been recently invited to give seminars at various renowned universities, including Harvard Business School and Wharton School. He has also received various research grants, such as the US National Science Foundation.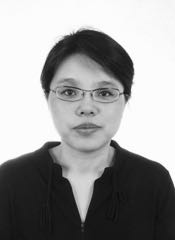 Ming Xie
Director of Restructuring Services
Deloitte China
Ming is a Director of Restructuring Services in Deloitte China. She is currently based in Beijing. Prior to joining Deloitte, Ming served for PwC within its financial advisory services group based in the US.
She has extensive experience in providing financial advisory services to various stakeholders (either on the company side or creditor side) on special situations and providing solutions to complex cross-border issues in the areas of crisis management, corporate restructuring, and insolvency.
Ming has served a large portfolio of clients (including major international and local financial institutions, listed and non-listed corporate entities in China, Hong Kong and various overseas jurisdictions, as well as state-owned and privately owned enterprises in China) in the area of performance improvement, business turnaround, debt and capital restructuring exercises, distressed M&A, exit services, JV disputes, financial reviews and monitoring, assets tracing and recovery for a wide range of industries.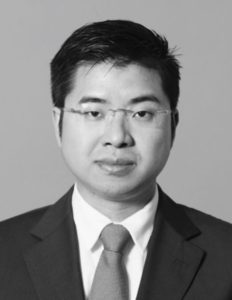 Cheng Bo
Partner
Zhong Lun Law Firm
Mr. Cheng is a partner engaged in M&A, PE and fund formation transactions. Mr. Cheng received his LLB degree from China University of Political Science & Law, and two LLM degrees from the University of Hong Kong (full scholarship) and the University of Pennsylvania Law School, respectively.
Mr. Cheng is ranked as Recognized Practitioner in the Corporate M&A category by Chambers Global. In addition, Mr. Cheng is identified by Legal 500 as "key figure in fund formation".
Before Mr. Cheng joined Zhonglun, he worked as an associate in a prestigious wall street law firm with extensive experience in handling cross-border transactions. In addition, Mr. Cheng used to work in a leading PRC law firm as a partner.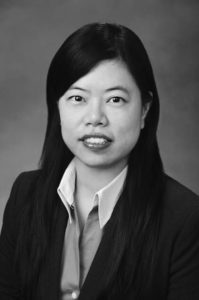 Yun Jing
Head of Corporate Finance, Managing Director
Yunfeng Financial Group
Ms. Jing joined Yunfeng Financial Group as the Head of Corporate Finance, Managing Director in 2018. She has over 14 years of investment banking experience in Asia and the US.
Prior to joining Yunfeng, Ms. Jing was a Senior Originator at HSBC. Ms. Jing also worked at RBS/CIMB as a Director in the Corporate Finance team. Before that, Ms. Jing worked at Macquarie Bank and IBM. Ms. Jing has an MBA from Purdue University and a Bachelor of Science from New York University.
Selected transactions Ms. Jing have been involved in include:
RMB1 billion Shanghai Fosun High Technology (Group) Co., Ltd. Syndicated Term Loan
US$575 million China Machinery Engineering Corporation (CMEC) Hong Kong IPO
US$1.5 billion MGM China Holdings Limited Hong Kong IPO
RMB982 million China Power International Development Limited Convertible Bonds
US$12 billion Agricultural Bank of China Limited Hong Kong H Share IPO
HK$18.3 billion China Railway Construction Corporation H Share IPO
HK$4.2 billion China South Locomotive & Rolling Stock Corporation H Share IPO
US$1.75 billion IBM PC Division divestiture deal with Lenovo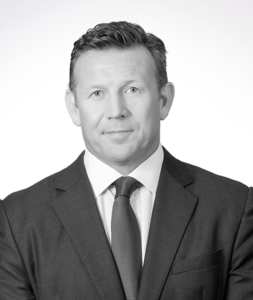 Paul Christopher
Managing Partner
Mourant Ozannes
Paul leads the Corporate and Investment Funds team in Asia at Mourant Ozannes. He is also the Managing Partner of the Hong Kong office.
Paul regularly advises on mergers and acquisitions, joint ventures and the restructuring of companies and structures, as well as the establishment of investment funds. These will often be private equity-related transactions. Paul has been with Mourant Ozannes since 1999.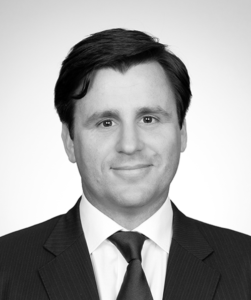 Shaun Folpp
Partner
Mourant Ozannes
Shaun leads the Litigation and Restructuring & Insolvency practices in Asia at Mourant Ozannes.
Prior to relocating to Hong Kong in 2015, he spent almost a decade practising in the Cayman Islands and British Virgin Islands.
Shaun has extensive experience acting both for and against insolvency practitioners in all forms of external administrations, as well as acting for parties in general commercial, financial services and trust disputes.
He also has considerable experience advising on corporate governance matters, including in relation to directors' duties. I'm regularly retained by parties in proceedings which seek the appointment of liquidators – including in relation to listed companies.
He has acted for or against liquidators in many large liquidations to come before the BVI and Cayman Islands courts. And he also acts for parties involved in restructuring matters, including schemes of arrangement and mergers.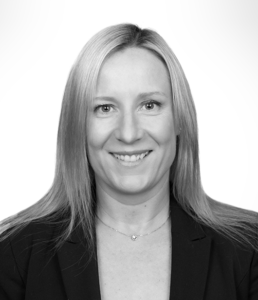 Claire Fulton
Partner
Mourant Ozannes
Claire has extensive finance and restructuring experience, advising major financial institutions, creditors, corporations, private equity and hedge funds and insolvency practitioners on a range of transactions throughout the Asia-Pacific region.
She specializes in advising clients on realizing value in distressed situations, including security enforcements, special situations, debt restructurings and voluntary liquidations, and is regularly approached to advise on offshore statutory merger regimes.
Claire has significant experience helping clients on a broad range of banking and finance transactions, including cross-border leveraged buyouts, public-to-private acquisitions, bilateral and syndicated loans, real estate finance and structured finance.
Prior to joining Mourant Ozannes, she spent six years with Hogan Lovells in Hong Kong, where she also worked on secondment for UBS and HSBC.
She is the former chair of the Asia Pacific Loan Market Association's Women in the Loan Market Asia committee. She's also a board member of the Hong Kong branch of the International Women's Insolvency & Restructuring Confederation.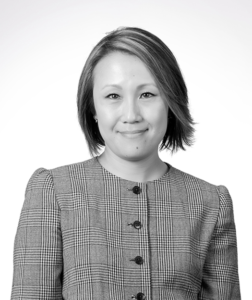 Justine Lau
Partner
Mourant Ozannes
Justine has considerable experience advising insolvency practitioners in all forms of external administrations and restructuring matters including schemes of arrangement. She has also acted creditor-side in restructuring matters.
Before joining Mourant, she spent almost a decade practising in Mayer Brown's Litigation & Dispute Resolution practice in Hong Kong, focusing on restructuring and insolvency matters with cross-border elements.
In her previous roles she represented provisional liquidators and liquidators appointed in respect of Hong Kong listed companies generally, including advising in relation to applications for sanction of schemes of arrangement, disclosure and examination orders and disclaimer of onerous property. Her experience also includes acting for institutional creditors in applications seeking the appointment of provisional liquidators in Hong Kong.
Prior to relocating to Hong Kong, she qualified into the Dispute Resolution & Litigation practice at Maddocks in Melbourne. Her practice comprised general commercial, financial services and property disputes. She is a former Co-chair of the IWIRC Hong Kong Network.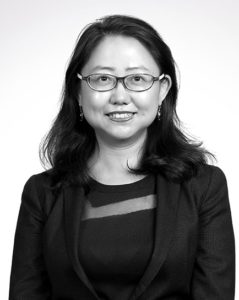 Belinda Zhang
Senior Associate
Mourant Ozannes
Belinda's practice focuses on advising on all aspects of structuring, formation and maintenance of private equity funds, hedge funds and mutual funds. She also has extensive experience in general bank and asset finance and have advised banks and financial institutions in domestic and cross-border, secured and unsecured, syndicated and bilateral bank financings.
Before joining Mourant Ozannes, she worked in the investment funds team of another offshore law firm in Hong Kong for a number of years. Prior to that, she worked at White & Case LLP in London and Beijing for several years primarily focusing on bank and asset finance as well as advising on public and private mergers and acquisitions. She was also seconded to the legal department of the Beijing headquarters of China Development Bank Corporation.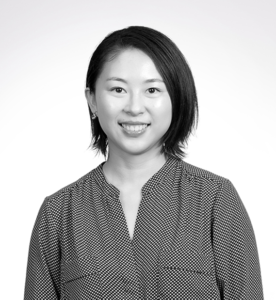 Lily Li
Senior Associate
Mourant Ozannes
Lily's background is in banking and finance, and she has advised on a broad spectrum of transactions, including leveraged finance, fund financing, project finance, real estate finance and general corporate lending.
She has advised major international banks and financial institutions, listed and private corporations and investment funds.
Before joining Mourant Ozannes, She worked at Clifford Chance in Hong Kong, London and Singapore.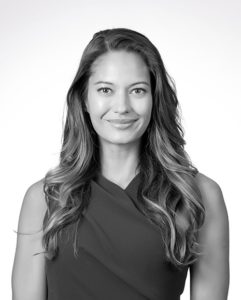 Danielle Roman
Partner
Mourant Ozannes
Danielle is a Partner in the Banking and Finance team at Mourant in Hong Kong, having practiced in Asia for over 12 years. She advises on a broad spectrum of cross-border transactions, including asset finance, fund financing, acquisition and leveraged finance, debt restructurings, project finance, real estate finance, securitization, Fintech and general corporate lending.
She has significant expertise in helping major financial institutions, lessors and investors on the financing and leasing of commercial aircraft, corporate jets and other related assets, including engines and helicopters, across a variety of structures. She also advises on the finance and leasing of ships and other vessels.
In fund financing, she regularly represents investment and commercial banks on subscription credit facilities. She is on the steering committee for the Fund Finance Association's symposium for Asia, and is the co-chair of the Women in Fund Finance Asia committee. Prior to joining Mourant in 2012, she worked at Clifford Chance in Hong Kong and Dentons in London.
She's a member of the steering committee for both the Advancement of Women in Aviation Roundtable (AWAR) and the Asia Securities Industry and Financial Markets Association's Women in Finance Asia forum, as well as the Philanthropy Committee Chair.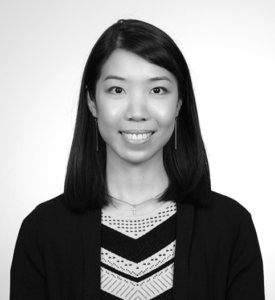 Jessica Lee
Counsel
Mourant Ozannes
Jessica is a senior associate in the Hong Kong Corporate and Funds practice at Mourant Ozannes. She specialises in corporate and funds work with a focus on private equity and investment funds.
Before joining Mourant Ozannes, she trained with and worked as an Associate at Linklaters. She was also seconded to the in-house legal team of a UK financial institution, The Royal Bank of Scotland and a British insurance company named Prudential.
Her experience includes advising both local and multinational companies on cross-border corporate law transactions, including mergers and acquisitions, financings, corporate restructurings, general corporate advisory and pro bono matters.
Strategic Partner