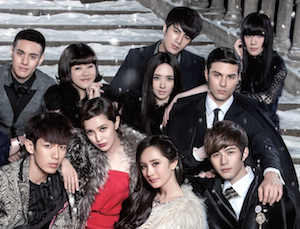 Puji Capital and third-party wealth management service provider Jupai Holdings Ltd. has invested an undisclosed amount in Wanda Pictures, which includes Dalian Wanda Group's media business including global and domestic film and TV production, financing, and distribution, according to an announcement.
Puji Capital and Jupai Holdings are making the investment via a newly launched joint venture focused on strategic investments in high-growth sector companies in Greater China and the U.S.
The joint venture will capitalize on the burgeoning global media and entertainment industry as well as other high-growth sector companies that have cross-border attraction in China and the U.S., including technology and consumer sectors.
The investment into Wanda Pictures is the joint venture's first deal.
"Given the importance and growth of China's emerging consumer demographic over the next 10 to 20 years, we see this joint venture a cornerstone of our company's commitment to serving our clients with unique opportunities from both domestic (China) and global markets," says Zhu Junjie, co-president of Jupai.
Puji Capital has a long relationship with the Wanda Group and was actively involved in Wanda's investment into Beijing FengHong Media and the company's purchase of British luxury yacht manufacturer Sunseeker.
In February, Wanda Pictures was reportedly seeking to raise US$1.5 billion from Chinese investors at a US$5.3 billion valuation.
In January 2016, Wanda agreed to acquire production and financing company Legendary Entertainment for $3.5 billion making the company the highest revenue-generating film company in the world.
As of December 31, 2015, Jupai have US$1.9 billion of total assets under management.
Founded in 2000 in Shanghai, Puji Capital specializes in linking overseas clients to capital, investors and consumers in China by leveraging our network and investment platform to channel access to the China market.