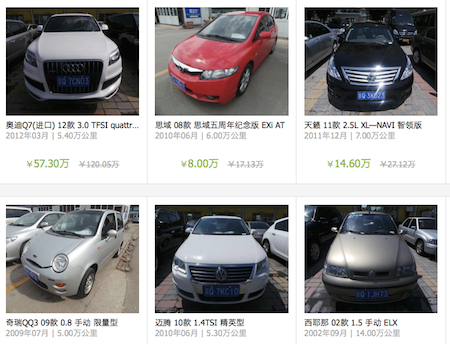 Chehaoduo Group has secured US$162 million series C+ round of financing from Tiantu Capital and existing investors including DST Global, Nuoweiqi VC and CKE.
The company also announced today that it had received RMB3 billion from Kunshan government, a Chinese city near Shanghai. In exchange, the group will have one of its units focused on new car retail, Maodou.com, headquartered in Kunshan's Economic Development Zone.
After the completion of the latest round, the group is valued at US$6.6 billion. "China's automobile sector is at a turning point, and new market opportunities and new consumer power are taking shape," said Yang Haoyong, CEO of Chehaoduo Group.
Chehaoduo operates an online platform for car retailers and car services provider, and is a spin-off from China's classified online marketplace Ganji.com.
It currently operates two main products: Guazi.com, a second-hand car auction and trading portal, and Maodou.com, a recently launched car after-sales platform, which was established in 2017.
As of now, 150 directly owned Maodou new car retail stores have been opened in 111 cities across China.
The company previously received US$818 million series C round, led by Tencent and participated by ICBC International, Yunfeng Capital, FountainVest Partners, IDG Capital and H Capital.
This round of funding will be used to build more offline car retail stores across China and explore big data and artificial intelligence to better the retail, supply chain, storage and avoid platform's financial risk.