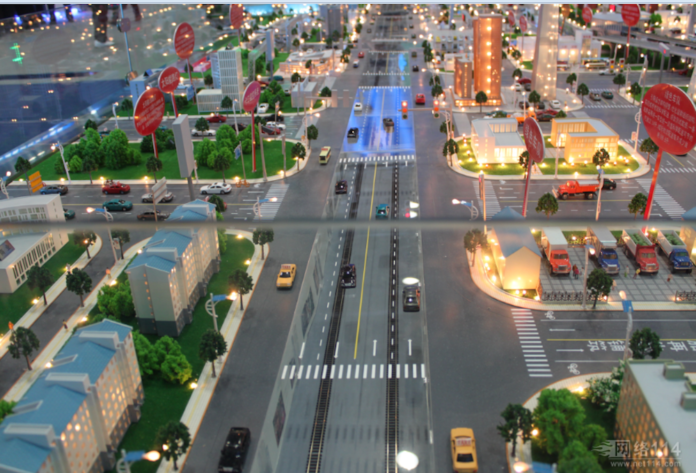 Israeli public transport optimization start-up Optibus has raised US$40 million in a series B financing round, led by Insight Venture Partners, and a strategic investment from Chinese e-commerce giant Alibaba Group Holding, announced the company on Wednesday.
The financial details of Alibaba's stake are yet to be disclosed.
Existing investors including Verizon Ventures, Pitango Venture Capital, New Era Capital and Sir Ronald Cohen, also participated in the round.
Optibus is a U.S.-Israeli mobility technology firm which operates a platform that plans the movements of mass-transportation, through artificial intelligence and optimization algorithms. The company analyzes vehicle and driver pattern in the cities, to improve traffic efficiency, reduce costs, streamline operations and reduce congestion and emissions.
Established in 2017 by CEO Amos Haggiag and CTO Eitan Yanovsky, the company also provides cloud-based solutions and software for various applications, such as on-time analytics, tenders and electrical vehicles, for smart city integration.
Headquartered in Tel Aviv, the company has offices in San Francisco, London, and Düsseldorf. It claims to have enabled its services in 300 cities across North America and Europe, and has provided efficiency boosting services to large transportation providers, including Keolis, First Group, Transdev, and RATP Dev.
In 2017, Optibus gained US$12 million led by Israel's venture capital firm Pitango, with participation from Verizon Ventures and Apax Partners co-founder Sir Ronald Cohen.
The proceeds of the round will be used to drive future product innovation and support expansion into new and existing markets.
"Every city on the globe runs a multi-million to multi-billion dollar mass transit service, yet the operations rely on outdated software and manual practices to plan, optimize, and run transportation," said Amos Haggiag, co-founder and CEO of Optibus.
Jack Ma, the co-founder of Alibaba Group, has visited over 30 high-tech innovation companies in Israel and delivered a speech there in May this year.
In 2015, Alibaba Group Holding poured an undisclosed amount into venture capital firm Jerusalem Venture Partners. The e-commerce giant also invested an undisclosed amount in a round for AI-powered e-commerce search solutions developer Twiggle Ltd. in the same year.
Alibaba has been hunting investment opportunities in recent years, and has put up a US$30 million round into auto machine vision firm Nexar Ltd. in January, a US$26.4 million round into Israel-based data analytics startup SQream Technologies in May, a US$6 million round into augmented reality lens maker Lumus Ltd. in 2017 and a US$18 million round into augmented reality firm Infinity Augmented Reality Israel Ltd. in 2016.
In 2013, Ping An Venture, an investment arm of Ping An Insurance Group, launched a US$100 million fund to focus on U.S. and Israel tech companies.
In 2014, China's financial services provider Yongjin Group pitched in an amount between US$15 million to US$20 million in Pitango Venture Capital. In the same year, Ping An Insurance Group, China's search engine giant Baidu and antivirus software developer Qihoo 360 co-invested US$194 million in Carmel Ventures. Chinese computer maker Lenovo also invested in venture capital firm Vertex and Canaan Partners Israel, in that year.