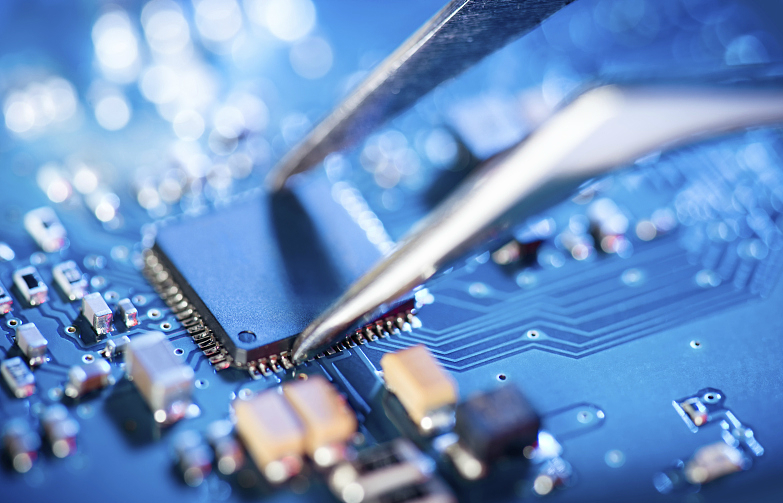 Eeasy Tech, a Chinese system solutions provider focusing on artificial intelligence (AI) machine vision algorithms and system-on-a-chip (SoC) designs, announced on Tuesday that it has completed a series A funding round led by Chinese state-owned private equity fund management firm JIC Capital Management.
Chinese private equity firm Delta Capital, venture capital company Everest Venture Capital, and a China-based venture capital fund, which does not have an English name, also poured money into the new round.
The investment came as East Asia has become a hotspot for the semiconductor industry due to its burgeoning economy, rise of mobile communications and growth in cloud computing, according to a Deloitte report. China, in particular, commands almost half of overall market value split roughly 50-50 between domestic demand and Taiwan-based original design manufacturers (ODMs) like Foxconn and Quanta or foundries like Taiwan Semiconductor Manufacturing Company (TSMC) serving global clients.
EEasy Technology, launched in July 2016, is develping its technology and business as China aspires to a selfsufficient semiconductor industry and ascension to become a global powerhouse at the same time. The Zhuhai-based company offers services like AI acceleration, image and graphic processing, video encoding and decoding, and mixed-signal ultra large scale integration (ULSI) design.
Proceeds will be used to expand its semiconductor intellectual property core (IP core), which is a reusable unit of integrated circuit layout design that is the intellectual property of one party. The company said this will help it grasp more market share in segments like video security, intelligent hardware, and automotive electronics.
Eeasy Tech was among 14 technology start-ups that received investments from Intel Capital, the Intel Corporation's global investment organization, in early April 2019. Shanghai-based smart retail technology provider Cloudpick was also among the batch of investees. In early 2018, Eeasy Tech also completed an angel round led by Chinese venture capital firm Northern Light Venture Capital with participation from Delta Capital.