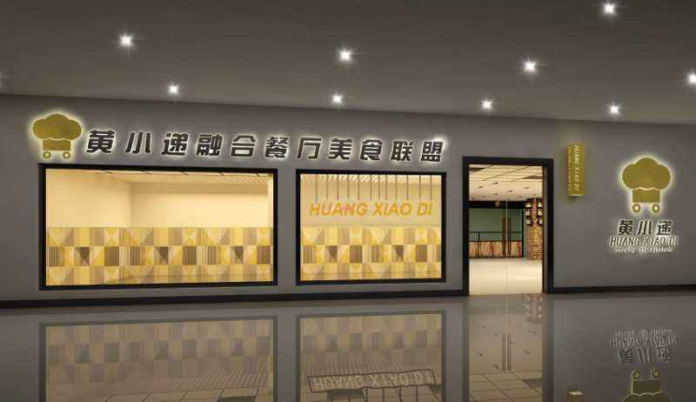 Chinese shared-kitchen start-up Huang Xiao Di announced on Monday that it has raised nearly RMB100 million (US$14.55 million) in a series A round of financing from Ares Management, a New York-listed alternative asset manager with about US$137 billion in assets under management (AUM).
Huang Xiao Di was founded in April 2017 when the "shared-kitchen" concept, which was promoted by start-ups inviting restaurants to share their kitchens for take-out orders, was picking up a momentum of fast growth in China. The start-up enables restaurants to set up kitchens exclusively for take-out orders and share their facilities with other restaurants to greatly eliminate overhead costs.
The firm, headquartered in Shanghai, also provides catering enterprises with integrated solutions including commercial real estate management, business operation management, supply chain services, and brand promotion solutions. With a strong presence in eastern China, Huang Xiao Di currently offers over 100 shared-kitchen stores in cities like Shanghai, Beijing, and Hangzhou.
The investment came as statistics show that China's food-delivery market was worth US$33 billion by the end of 2018, almost doubled the size of the market in the United States.
Huang Xiao Di entered into the shared-kitchen space about one year later than its homegrown competitors, Panda Selected in Beijing and Jike Alliance in Shanghai. Panda Selected, founded in April 2016, already serves more than 800 domestic food and beverage brands across 120 locations in the country. The company closed US$50 million in a series C round of financing led by Tiger Global with participation from DCM and GenBridge Capital in late February.
"China's catering industry has undergone structural adjustments in recent years. The burgeoning food-delivery market has created new opportunities for reconstruction in the catering space, and the shared-kitchen business model came into being," said Sui Wei, managing director of Ares Management.
Proceeds of this round will be used for market expansion and technology investment. The company also plans to open more stores in core cities in China.
The Shanghai-based company completed a series pre-A round in February 2019, without disclosing investors and financial details. It also raised millions of yuan in an angel round from Aqua Ventures in February 2018.