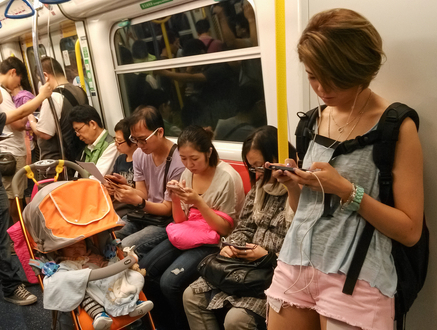 Hong Kong-listed China Mobile Limited and China's state-owned investment holding company, State Development & Investment Corporation (SDIC), are placing big bets on the red-hot mobile Internet sector in China with the launch of a joint venture investment fund, according to a securities filing.
The two parties plan to jointly establish an investment fund to invest in China's mobile Internet sector, with China Mobile committing RMB1.5 billion and SDIC committing RMB1 billion.
They will then target to raise RMB2.45 billion from third-party investors, to bring the fund's total capital commitments to RMB5 billion (US$806 million).
The joint fund will seek equity investments in growth-stage and mature enterprises in the mobile Internet sector, and aim to generate decent returns on investment, says the filing.
Established in 1995, SDIC holds assets totaling RMB461.7 billion (US$74 billion) by the end of 2014.