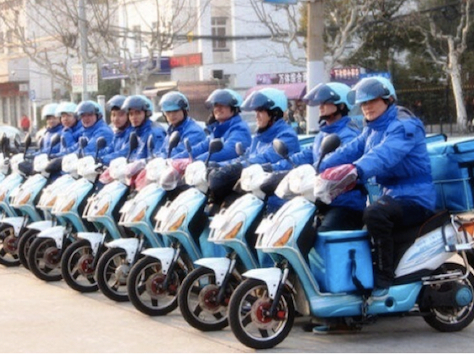 Alibaba Group Holding Ltd. and its affiliate Ant Financial announced that they had agreed to invest US$1.25 billion in Shanghai-based food ordering mobile app Ele.me, becoming the O2O (online-to-offline) start-up's biggest shareholder with a 27.7% stake.
The news was previously reported by Chinese media in December 2015. Today's announcement confirms most of the formerly reported facts, except that Ant Financial has joined to become an additional acquirer, putting in US$350 million.
Upon completion of the deal, Ele.me will continue to operate as an independent company. Alibaba executive vice chairman Joseph Tsai will be named to Ele.me's board.
Founded in 2009, Ele.me is an online food-delivery company in China, controlling about a third of the market as of last November, according to Analysys International.
In 2015, online food delivery companies alone did RMB45.8 billion (US$7 billion) in business, up 200% from the previous year. Researchers estimate the market could reach RMB245 billion (US$375 billion) in 2018, according to the announcement.
This booming and highly competitive local services market is appealing to Alibaba as it expands beyond running China's largest e-commerce marketplaces.
Last year, Alibaba and Ant Financial said they were investing nearly US$1 billion in Koubei.com, which provides users with a mobile dynamic directory to local restaurants to transform China's local services sector.
By adding Ele.me to its growing roster of local services partners, Alibaba will be able to more quickly achieve scale in local services by leveraging Ele.me's customer base of 50 million users in 300 Chinese cities.
Ele.me has agreed to assume operation of Koubei's online food delivery service, says the announcement.