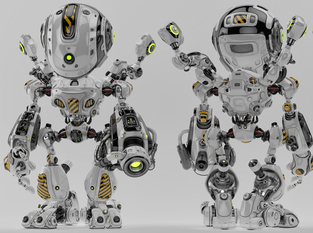 Beijing-based mobile Internet company Cheetah Mobile says it will invest US$50 million into deep learning and artificial intelligence research and development with its chief executive Fu Sheng personally investing in the venture, according to a company announcement.
Fu Sheng says he believes the field of robotics is the ultimate evolution of the mobile tools category.
"Our 2016 strategy is very clear," Fu says. "We'll use our utility products as the entry point for mobile users, then add content products to build a platform, increasing the engagement of our users."
Cheetah Mobile also announced a new three-year plan to capitalize on the global content opportunities.
With a foundation of more than 635 million monthly active users, Cheetah Mobile's big data platform will power new forms of intelligent content discovery, says the company.
The first of these is Toupai, a next-generation social video service which helps fans find their top idols, as well as online celebrities find their fans.
Toupai will focus first on the Chinese market and is backed by PurpleCow Startup Fund.