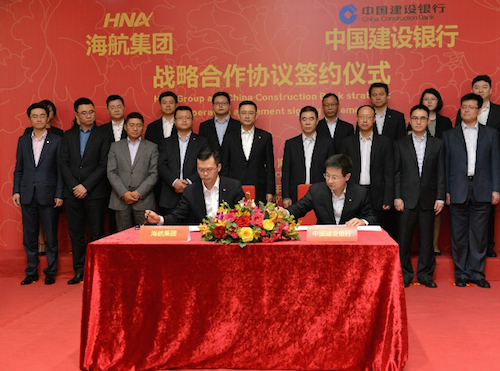 HNA Group and China Construction Bank have agreed to jointly set up an industry fund to raise up to RMB20 billion (US$3.08 billion) as part of a deepening cooperation between the two companies, according to a company announcement.
The parties did not specify where and how this industry fund will make investments. The fund will seeks to benefit banks and enterprises, according to the statement.
"Through the latest agreements, we can initiate all-round cooperation in other areas such as banking, securities, trusts, finance leases, fund management and insurance and reap more mutually fruitful results," says Adam Tan, vice chairman and CEO of HNA Group.
As part of the agreement, China Construction Bank has also agreed to provide a credit facility amounting to RMB30 billion to HNA Group.