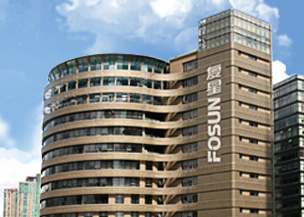 Fosun Kinzon Capital, the venture capital arm backed by Shanghai-based conglomerate Fosun Group, announced that it had removed three of its top management team, according to Chinese media reports.
Fosun Kinzon's chairman Wang Jun, president Bao Zhoujia and co-president Liang Junzhang have been removed from their positions.
The three executives have reportedly raised money to start their own fund, according to Tencent Technology.
It seems strange that Fosun decided to remove them from their executive positions before the three submit applications to resign from the company.
Fosun said it had appointed Pan Donghui as the venture arm's chairman and president.
Launched in 2013 with four managers including Wang Jun, Fosun Kinzon specializes in early and growth stage investments in innovative technology companies in both China and the U.S.
With offices in Beijing, Shanghai, Shenzhen and Silicon Valley, the firm manages RMB2 billion (US$306 million) across two U.S. dollar fund and one RMB-denominated fund, according to a Chinese media report posted on the company's website.
Fosun Kinzon has previously invested in Chinese online healthcare start-up Huahao.com, Silicon Valley-based hand tracking and head tracking firm uSens Inc., and U.S. beauty service booking mobile app StyleSeat Inc.
The firm has plans to launch a venture capital fund focused on Southeast Asia, according to the same Chinese article.