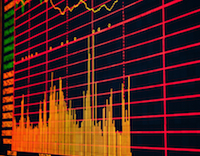 Chinese private equity firm ChinaEquity Group has agreed to acquire control of Shenzhen Hifuture Electric Co., Ltd., listed in the same city, for RMB1.65 billion (US$252 million), according to a disclosure filing (in Chinese).
ChinaEquity Group is to acquire 87 million shares, or a 11.1% stake, from the company's two key individual shareholders, at RMB19 per share.
The price represents a premium of 113.7% of Shenzhen Hifuture Electric's last closing price of RMB8.89 before the announcement.
ChinaEquity Group may inject assets into the A-share company, or use the shell company to help itself or a portfolio company to list on the Shenzhen Stock Exchange, according to Chinese media reports.
Last Octomber, ChinaEquity Group, run by Chinese investor Wang Chaoyong, listed its RMB investment business on the New Third Board.
Shenzhen Hifuture Electric, a supplier of urban and rural electricity distribution network equipment and solutions, has saw its main business deteriorate with its first quarter loss expected to almost double to RMB18 million.
Li Yifei, the wife of ChinaEquity Group's founder Wang Chaoyong, is the country head of U.K. hedge fund Man Group's China division.
She was reportedly taken into custody last September to assist with a police probe into market volatility.