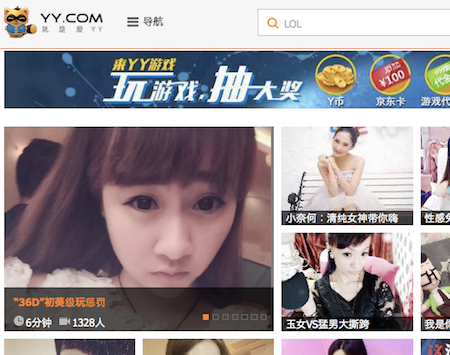 NASDAQ-listed Chinese video-based social network firm YY Inc. says its chairman Lei Jun and CEO David Xueling Li have withdrawn their non-binding take-private proposal after reconsidering market conditions.
The cancellation of the deal is expected as the company's shares have been trading at a large discount to the proposed price for most of the past year. Currently, the company's shares are trading around US$38 per American Depositary Share (ADS), compared to the proposed privatization price of US$68.50.
In an announcement, YY says the company has also authorized a program to repurchase up to an aggregate of US$200 million worth of its shares during the next 12 months. At the same time, it plans to repurchase convertible senior notes due in 2019.
In July 2015, YY's chairman Lei Jun and CEO David Xueling Li submitted a proposal to acquire all of the company's outstanding shares not already owned by them and to take the company private.
Lei Jun and David Xueling Li own approximately 35.7% of YY Inc.'s total outstanding shares, with approximately 75.1% of the aggregate voting power.
The original proposal took place during the height of a wave of privatization deals among U.S.-listed Chinese companies. In June 2015, a total of 13 companies announced plans to go private.
A year later, the market has dramatically changed in China. The Chinese securities regulator is examining such go-private-and-relist deals more strictly, and has publicly said such valuation arbitrage is not welcome.
A planned Strategic Emerging Board in Shanghai, on which many U.S.-listed companies were hoping to list their shares domestically, was also suspended.
YY Inc.'s website and mobile platform allows young Chinese Internet users to watch videos of others singing and performing, as well as to interact with each other through voice, video and text.