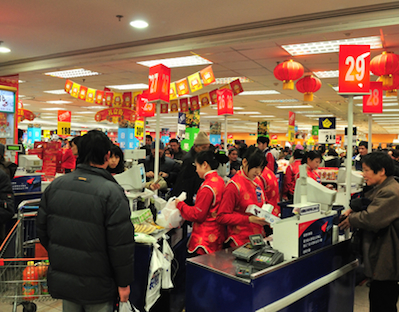 The Chinese securities regulator's tightening on back-door listings now has a major casualty. Shanghai-listed Tibet Tourism has canceled a proposed merger with Beijing-based offline third-party payment firm Lakala, backed by Legend Holdings.
The company says changes in market conditions and policy environment are the key drivers behind its decision, which means its long list of venture backers and investors will need to find other ways to exit.
In February, Tibet Tourism announced plans to acquire Lakala through issuance of new shares and cash payments in a deal valued at RMB11 billion (US$1.69 billion).
Tibet Tourism planned to issue RMB8.5 billion worth of new shares at RMB18.65 apiece and pay RMB2.5 billion in cash to the 46 individuals and companies who currently own Lakala.
After the completion of the proposed transaction, Legend Holdings would own 23.23% of the newly combined company, becoming the second largest shareholder after Lakala's founder.
Founded in 2005, Lakala provides offline payment services mostly in convenience stores and supermarkets in over 300 cities in China with total transaction value of over RMB1.6 trillion as of the end of 2015.
Lakala last secured RMB1.5 billion RMB (US$240 million) in funding at a valuation of RMB10 billion from China Taiping Life Insurance Group, China Reinsurance, China Continent Insurance, and The Cilvil Aviation Development Fund last year.