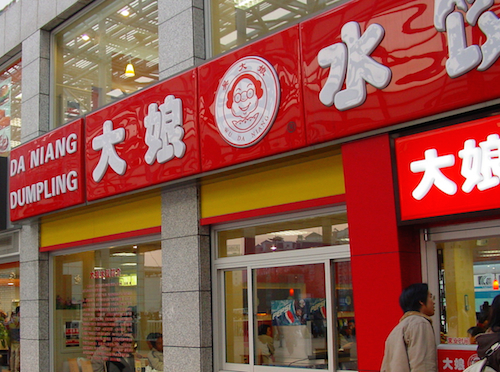 Two years after buying Chinese fast food restaurant chain Da Niang Dumplings, CVC Capital Partners is reportedly in the process to sell the company amid mismanagement accusations and declining performance, Chinese media reported.
The private equity firm has approached several investment banks and held discussions with multiple Chinese restaurant chains, says the reports.
CVC denies the rumor and says it has no intention to sell.
The case highlights the challenges for global private equity investors to navigate the Chinese market. The usual toolbox of streamlining operations and cost cutting is particularly difficult to executive in a segment where consumer habits are drastically different from elsewhere.
Trouble emerged almost immediately after CVC bought Da Niang in March 2014.
The Changzhou, Jiangsu province-based dumpling chain suffered a 10% drop in revenues in each of 2014 and 2015, the company's founder Wu Guoqiang revealed in a public letter in February this year.
Wu, who sold a controlling stake of Da Niang to CVC but remain a minority shareholder with around a 10% stake, voiced out his frustration with how CVC was managing the company after sustained disagreement and animosity.
He was angered that CVC was cutting costs by lowering each dumpling's net weight and cutting key ingredients in the stuffing that goes inside the dumplings.
CVC also raised prices, which Wu strongly opposed because Na Niang, which operates 480 restaurants nationwide, had always been positioned as an economy restaurant brand.
Da Niang also suffered leadership instability after CVC tool control, as the company welcomed three new CEOs in a span of three years.
Conditions worsened when Wu was blocked entry by the company's new management team to attend a company annual meeting in February, forcing him to take his frustrations public.
This is CVC's second fiasco in China's restaurant business. The firm's bet on high-end Chinese restaurant chain South Beauty ended with a quick exit after company founder was forced out by court orders amid falling business performance.
Private equity has been active in the restaurant sector in China, with IDG Capital Partners acquiring leisure dining brand Yicha Yizuo, and Sequoia Capital backing Country Style Cooking previously.