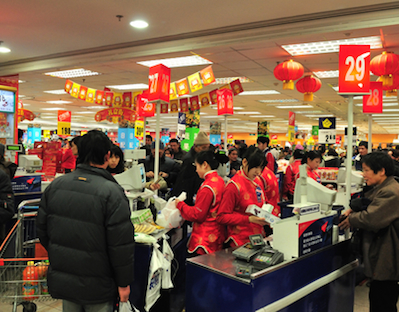 A unit of China Resources Holdings has invested an undisclosed amount in Meituan-Dianping, the largest on-demand local services provider in China, according to a company announcement.
The strategic investment will see the state-owned conglomerate to establish a strategic partnership with Meituan-Dianping, initially on projects that will combine China Resources' retail assets with Meituan-Dianping's online platforms.
Meituan-Dianping declined to disclose the investment amount.
The new investment follows Meituan-Dianing's US$3.3 billion new financing round at a post-money valuation of US$18 billion led by Tencent Holdings Ltd., DST Global and TBP Capital in January.
CR Enterprise Lianhe Fund, the entity that made the investment in Meituan-Dianping, is an industry investment fund launched by China Resources focused on the general consumer sector in China.
As part of the strategic investment, a number of retail brands under China Resources including its supermarket brand, Tesco, LEOLE and Vango convenience stores will officially be integrated into Meituan-Dianping's online platforms.
Meituan-Dianping currently has over 600 million users with over four million partnering merchants across China. In June, the company recorded a peak volume of 11.5 million orders daily on its platform.