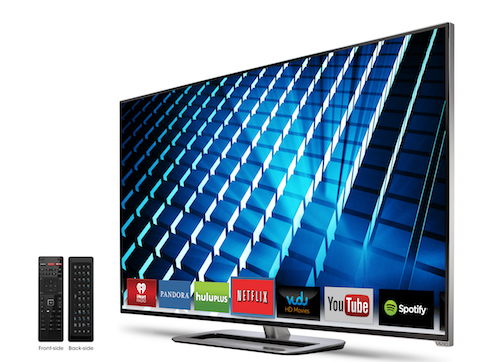 Chinese Internet firm LeEco has agreed to acquire American television maker Vizio for US$2 billion, in an important step of the company's strong push in the U.S. market.
LeEco's founder and CEO Jia Yueting said the companies started negotiations two years ago, and accelerated talks earlier this year to reach final agreements.
The ambitious Chinese company had made many moves in the U.S. during the recent past, poaching a senior legal counsel from Google and buying Yahoo's Silicon Valley property last month.
In April, it unveiled an 80,000-square-foot production factory in San Jose, and is launching its smartphones in the U.S. in September, Jia said during a Q&A session with Chinese media.
Under the terms of the deal, Vizio's hardware and software businesses will be owned and operated as a wholly owned subsidiary of LeEco, while the Vizio's data business, Inscape, will spin out.
LeEco plans to fund the deal, which is expected to close during the fourth quarter, with a combination of equity financing and cash flow from the firm's other units.
Privately-held Vizio is one of North America's leading consumer electronics brands, known especially for its line of smart TVs.