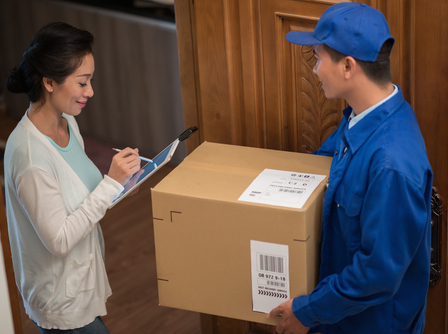 China's largest express delivery firm S.F. Express, backed by CITIC Capital Holdings Ltd., Oriza Holdings and China Merchants Group, is to spin off its financial services units before it proceeds with a back-door listing in Shenzhen.
S.F. Express will sell its holdings in its micro-credit, custodian and financial leasing unit to third parties, in a move aimed at avoiding regulatory uncertainties as Chinese regulators have tightened their grip on listings of Internet finance firms and on reverse merger IPOs.
Internet finance firms have been prohibited from listing on local stock exchanges or the country's New Third Board, while their listings on A-share bourses are uncertain. A few such companies have seen their applications denied by regulators lately.
It is also possible that S.F. Express is carving out its financial services units with an eye to further grow them independently.
After the spin off, Shenzhen-listed Maanshan Dingtai Rare Earth & New Materials Co., Ltd. plans to acquire S.F. Express for RMB43.3 billion (US$6.5 billion) via new share issuance.
S.F. Express' micro-credit unit, Hefeng Xiaodai, is valued at RMB299 million. Its custodian and financial leasing units, named Lefeng Baoli and Shuncheng Financial Leasing, are valued at RMB50.6 million and RMB367 million, respectively, according to a disclosure filing.
Founded in 1993, Shenzhen-based S.F. Express only raised outside capital once twenty years after its establishment in August 2013, when CITIC Capital Holdings, Oriza Holdings and China Merchants Group invested in S.F. Express for no more than 25% of the company.
According to the disclosure, S.F. Express recorded revenue of RMB47.3 billion in 2015, up from RMB38.2 billion in 2014 and RMB27 billion in 2012.