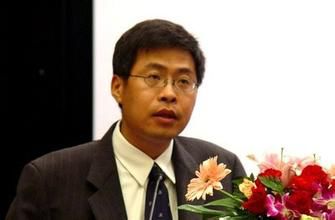 China Investment Corp has appointed Qi Bin (pictured), former director of the international cooperation department at the country's securities regulator, as vice general manager, Chinese media reported.
The news came after the Chinese sovereign wealth fund tapped Shanghai's deputy major Tu Guangshao in June as its new general manager to replace retiring Li Keping.
After graduating from Tsinghua University in 1991, Qi, 48, obtained a M.A. from the University of Rochester and a M.B.A. from the University Of Chicago.
After a stint at Goldman Sachs and other investment banks from 1996 to 2000, before returning to China to worked at the China Securities Regulatory Commission starting in 2000, as one of the first batch of overseas educated "returnees" to work at the agency.
He pushed the launch of the Shanghai-Hong Kong Stock Connect program and is behind many other initiatives to simplify H-share regulatory approval and A-share's inclusion in the MSCI index.