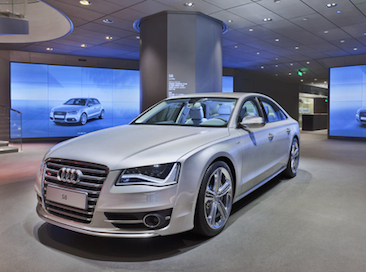 Baidu Inc. and Ford Motor Company have invested a combined US$150 million in Velodyne LiDAR, Inc., a supplier of technology that lets self-driving cars see and avoid what's around them.
"Baidu is developing autonomous vehicles with the intention to increase passenger safety and reduce traffic congestion and pollution in China," says Jing Wang, senior vice president and general manager of autonomous driving unit of Baidu, in a statement.
Baidu says it shares Velodyne's vision to promote safety for autonomous vehicles on a global scale, and in particular in Baidu's home market in China, where Baidu is already testing its fleet of self-driving vehicles.
Velodyne, which is also a supplier to Google's self-driving cars, says it will use the proceeds to expand the design and production of automotive sensors, as well as accelerate mass adoption in autonomous vehicles.
Founded in 1983, Velodyne started as a premium audio equipment maker and transitioned its focus to LiDAR sensors in 2007.
Over the last decade, Velodyne developed four generations of hybrid solid-state LiDAR systems that interpret rich data gathered from the environment via laser-based sensors to create high resolution 3D digital images used for mapping, localization, object identification and collision avoidance.
Velodyne's LiDAR solutions are capable of producing 300K to 2.2 million data points per second with a range up to 200 meters at centimeter-level accuracy.