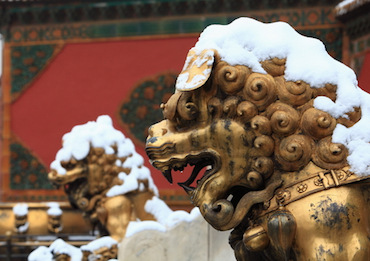 Chinese tech companies are saving every penny by laying off staff and reining costs, hoping to survive a sustained tough venture environment some investors are expecting to last until the end of 2017 or beyond.
The companies being impacted include tech unicorns such as smartphone maker Xiaomi Inc. and Meituan Dianping, as well as new start-ups.
Xiaomi has laid off staff among thousands of employees working at its warehouses. Online food ordering firm Ele.me is outsourcing its delivery team to third-party firms to reduce labor costs and social security expenses.
Group buying platform Meituan Dianping just announced a new elimination system among its 35,000 sales force. The 15% to 20% worst performing employees will be let go after two months of staying on the list.
At online video firm iQiyi.com, business departments are required to reduce travel expenses and product purchases by around 10%.
Community services O2O (online-to-office) platform Beequick is cutting its headcount to 700 from 1,100. Mobile office solution provider FXiaoKe has cut around 30% of its staff and rolled out a round of salary reductions, according to Chinese media reports.
"This is what is required of a chief executive at this critical time," an unnamed investor was quoted as saying after hearing a portfolio company had laid off hundreds of employees. "Anything else might lead the company to bankruptcy."
In extreme cases, some venture funds even require portfolio companies to obtain their approval for any major expenses.
What is unique about the current venture capital downturn is that it is taking place while the real economy is suffering from slowing growth.
China's growth rate might fall under 5%, some venture investors predict, putting pressure on companies in every sector, including e-commerce, O2O, enterprise services and P2P lending.
In retail, for example, a total of 121 major retail stores were closed during the first half in China, a record high, according to data from the Ministry of Commerce.
Despite the hardship, investors and entrepreneurs are optimistic about the long-term future. There might be a wave of IPOs of venture-backed companies in 2018 and 2019, a partner at Banyan Venture Capital predicts.
"We are still in the best of times, even under the shadow of a tough venture and economic environment," the investors said.