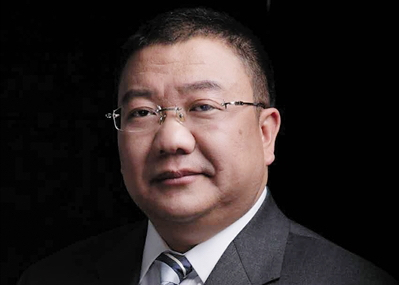 CAR Inc., China's largest car rental firm, says it is ready for price war with Didi Chuxing, after the Beijing-based ride share giant announced plans to launch its own online car rental business on Monday.
Charles Zhengyao Lu (pictured), chairman of Hong Kong-listed CAR Inc., told Chinese reporters yesterday that his company will "adjust" prices based on regional real time data to fend off threats from new comer Didi.
"In the car rental market, CAR Inc's brand and scale will be able to hold on against Didi's massive user flows," Lu said.
CAR Inc currently has a fleet of nearly 100,000 vehicles, up 18% year-on-year.
Didi said it plans to partner with car rental firms including eHi Car Services Ltd., the second largest car rental company in China, to provide rental car services in an asset light model, as Didi will not own its own fleet or hire full-time drivers.
New York Stock Exchange-listed eHi currently has a fleet of 40,000 vehicles, according to its website.
Didi should be concerned about costs relating to sourcing rental cars, vehicle losses and labor costs relating to to-door deliveries, Lu commented.
Despite being dominated by CAR Inc. and eHi, the Chinese car rental market has nearly 10,000 small and medium size companies, with over 600 small operators in Beijing alone.
To source vehicles from these small operators, which often have old cars in questionable conditions, will be challenging and costly.
To-door deliveries, as Didi promised to its car rental users, will be labor intensive and can only be achieved with a massive network of stores.
In order to solve these issues to provide good customer experience, Didi must turn to a more asset heavy model, Lu said.
A newly proposed regulation on ride sharing mobile apps will also force Didi to move more toward a business to consumer (B2C) model, pushing Didi to take on more responsibilities and assets.
"What Didi is trying to do is nothing new," Lu told reporters. "Ctrip and PPzuche have attempted it before but weren't successful because of high costs."
Didi launched its own online car rental business on Monday, in a move widely seen as an offensive entering CAR Inc's traditional territory.
The new unit, Didi Car Rental, has been in beta testing since July in Shanghai, and plans to expand to multiple cities in the first half of 2017.