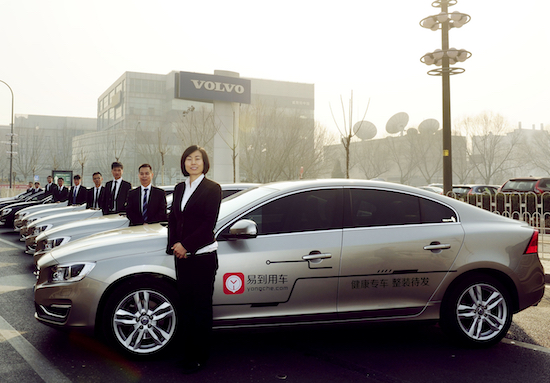 Yidao Yongche, a Chinese ride share company controlled by LeEco, is planing to list on China's New Third Board next year with an eye to eventually list on the A-share market via a back-door listing, Chinese media reported citing people familiar with the matter.
As one of the earliest Uber-like ride share firms to be established in China in 2010, two years before Didi Chuxing was founded, Yidao Yongche was hoping to raise RMB4 billion (US$600 million) on a valuation of RMB17 billion (US$2.55 billion).
Last month, Ucar Group, an Internet-based chauffeured ride service firm with a business to consumer (B2C) model, completed a listing on China's New Third Board at a valuation of RMB36.9 billion (US$5.5 billion).
Yidao Yongche received early venture funding from Morningside Ventures, Qualcomm Ventures, CBC Capital, Chinese travel firm Ctrip, and DCM Ventures.
But faced with stiff competition from better-funded rivals Didi Chuxing and Uber China, Yidao Yongche chose to sell a 70% stake to LeEco last October.
LeEco, which reportedly paid US$700 million for taking control of Yidao Yongche, is developing its own smart car business among interests in all aspects of mobile Internet.
LeEco has been converting users of its smartphones, smart TVs and online sports members, totaled nearly at 20 million, to the Yidao Yongche platform.
Nearly nine months after being acquired by LeEco, Yidao Yongche has achieved one million daily orders with one million registered drivers, the company claims.