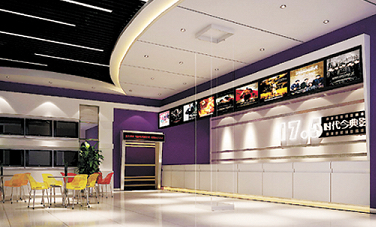 Chinese television and gaming company Perfect World Co., Ltd. has agreed to acquire a struggling cinema chain Antaeus Cinema Line for an undisclosed amount, adding another deal to an active China cinema M&A market this year.
In a regulatory disclosure filing (in Chinese), Shenzhen-listed Perfect World says it will acquire three units controlled by the movie theater division of Antaeus Group, a Chinese resort operator.
Last year, Chinese property firm Shimao Property Holdings also decided to sell its movie theater division to Wanda Cinema Line as part of a strategic restructuring.
Antaeus Cinema Line is one of the earliest operators to focus on China's third and fourth tier cities. It currently runs 226 movie theaters with 1,200 screens. It recorded box office revenues of RMB780 million year-to-date and ranked as the 13th largest operator in China.
Despite rapid growth in the Chinese box office market, Antaeus Cinema under-performed peers in occupancy rate, ticket price and other metrics, leading to parent company's decision to exit the business after years of effort.
China added 671 new movie theaters with 7,504 screens in 2015, while the compound annual growth rate of new screens added annually reached 31.5% between 2013 and 2015, according to Chinese media.
But penetration among bigger cities is near saturation, while theaters in central locations are controlled by the biggest operators, making acquisitions more attractive to potential buyers.
The deal to acquire Antaeus Cinema Line is another milestone for Perfect World to expand the scope of its movie business. The company reached a strategic partnership with Universal Studios in February to participate in 50 movies produced by the Hollywood studio with total expected investment of US$250 million.
Some major cinema deals this year include Alibaba Pictures' RMB1 billion (US$153 million) investment in Guangdong Dadi Cinema Construction in May, as well as CITIC Securities and Beijing Weiying Technology's US$61.5 million investment in Hong Kong's Orange Sky Golden Harvest Entertainment Holdings Ltd. to expand its cinema business in mainland China.