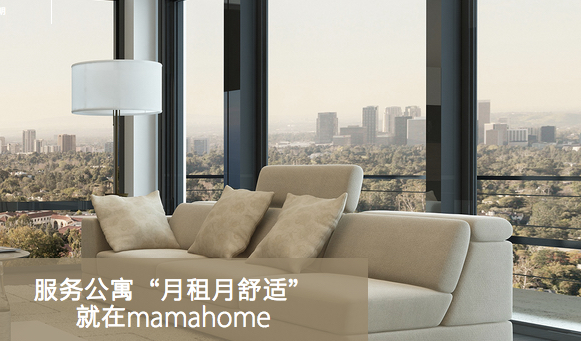 Singaporean real estate firm City Developments Ltd. has made a strategic investment in Mamahome, a short-term serviced apartment O2O (online-to-offline) platform, to help the start-up improve products and expand internationally.
Backed by Zhongfu Investment Group and E-House (China) Holdings, Mama Home says the investment is worth around RMB100 million (US$15 million).
City Developments Ltd. will integrate its own service apartment brands and property management expertise with Mamahome to help the company grow its user base and apartment offerings.
Mamahome's platform currently provides 150,000 serviced apartments in several major Chinese cities for short-term rentals, targeting middle-market business travelers.
The short-term vacation rental segment, including players such as Tujia.com, Xiaozhu.com and Mighty Talent Ltd., has attracted most of the market's attention. Applying the same Airbnb model to business travel, as Mamahome is doing, represents a road less traveled.
City Developments Ltd. has developed nearly a hundred projects in 26 countries, covering residential, office, hotels, serviced apartments and shopping malls.