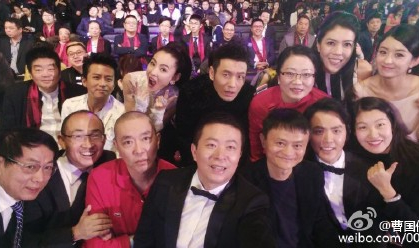 Alibaba Group Holding Ltd. has acquired another three million American Depository Shares (ADS) of Weibo Corp from the company's management team for a total of US$135 million, increasing Alibaba's stake in the Twitter-like service to 31.5% from 30.1%, according to a Securities and Exchange Commission (SEC) filing.
The move could be geared toward further stake purchases as Alibaba may eventually take over the whole company, as it did with online video site Youku Tudou.
Weibo shares have gained 304.3% since last September, driven by strong revenue growth led by Alibaba.
Alibaba contributed US$299 million in revenues to Weibo in the past three years in exchange for traffic flows leading back to Alibaba's e-commerce platforms, according to Weibo's SEC filings.
Alibaba initially purchased 18% of Weibo for US$585.8 million in 2013, followed with another stake acquisition in 2015 to increase its interests to 30%.
Following the latest transaction, which took place on August 31, Alibaba now owns an equivalent of 67.9 million Class A shares, comprising 58.9 million Class A shares and 9 million ADSs.
This corresponds to 68.1% stake of Class A shares, or 31.5% of Weibo's total outstanding shares and 15.2% voting power.