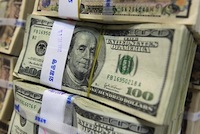 FountainVest Partners has completed the final closing of its third fund, FountainVest China Capital Partners Fund III, L.P., with total committed capital of US$2.1 billion.
Fund III was oversubscribed, and received strong support from its existing investors as well as a number of new high quality institutional investors including pension plans, sovereign wealth funds, insurance companies in North America, Europe, Australia, Middle East and Asia.
"We remain confident about China's opportunities. The private sector, while not new as a key growth engine of the economy, has come of age. We believe that industry consolidations will intensify, mergers and acquisitions will create national leaders," says Frank Tang, CEO of FountainVest, in a statement.
In the context of an increasingly complex operating environment, opportunities for value creation through sector expertise and operational enhancement are more prevalent than before, he added.
Founded in 2007, FountainVest is dedicated to investing in and partnering with Chinese private enterprises who are industry champions or emerging leaders benefiting from China's ongoing transformation towards a consumption-led economy.
The firm previously raised US$1.35 billion for its second fund in 2012, and its debut fund closed at under US$1 billion.
In April, FountainVest partnered with Chinese outdoor advertising firm Focus Media to launch a US$400 million fund to invest in sports companies in China and overseas.
Some of FountainVest's previous investments include IMAX China, Chinese real estate O2O (online-to-offline) services platform Fangdd.com, healthcare mobile app maker Xingren, and Shanghai Kehua Bio-engineering.