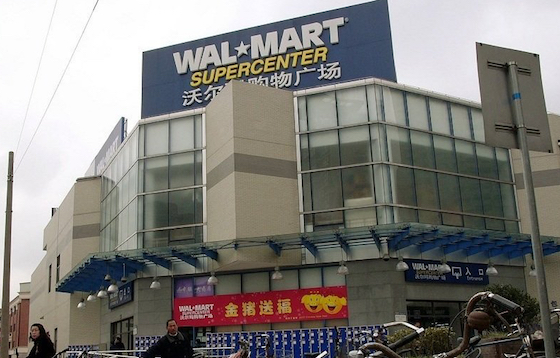 Walmart has increased its stake in JD.com to 10.8% from 5.9%, three months after the U.S. retail giant swapped its Yihaodian unit for an initial interest in China's second largest e-commerce firm.
The move will further solidify strategic cooperation between the two companies, and potentially lead to a deeper partnership and more stake purchases by Walmart, which reportedly eyed a buyout of JD.com five years ago but was rejected.
At the time when Walmart and JD.com announced the asset swap in June, Doug McMillon, president and CEO of Walmart, hoped that JD.com will help it offer better online shopping experiences and reach significantly more customers.
Walmart's China stores will be listed as a preferred retailer on JD.com's O2O JV Dada, China's largest crowd-sourced delivery platform, driving online traffic to Walmart stores and allowing customers to order fresh food and other items from Walmart stores for two-hour home delivery.
Sam's Club China will open a flagship store on JD.com, while JD.com will provide same and next-day delivery through its nationwide warehousing and delivery network.
Wal-Mart has been trying to grow its online business after having entered the Chinese market 20 years ago. It currently operates more than 400 offline stores and a Chinese Sam's Club online site.
The U.S. retailer just acquired an e-commerce start-up Jet.com in August for US$3.3 billion.
Wal-Mart's global online sales rose 11.8% in the second quarter, up from the 7% pace of the first quarter but weaker than the 20% increases from less than two years ago.