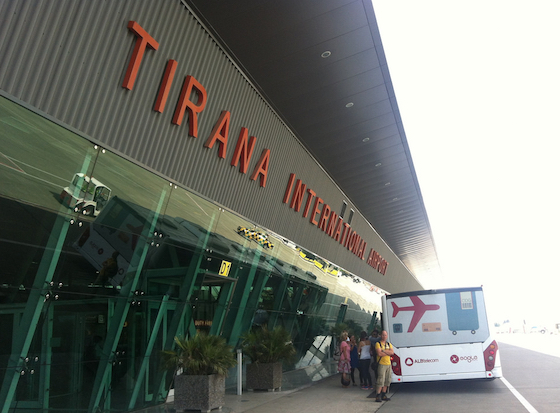 China Everbright Ltd. (CEL) has completed the buyout of Tirana International Airport SHPK, Albania's only international airport, as the first deal conducted by an infrastructure investment fund the company is currently establishing.
The vehicle, named China Everbright Overseas Infrastructure Fund, is founded by CEL with an objective to invest in overseas infrastructure projects in line with China's One Belt One Road initiative.
"The acquisition is a proactive corporate approach to identify good infrastructure investment opportunities," says Chen Shuang, executive director and CEO of CEL.
CEL plans to further upgrade the airport's facilities and hardware leveraging its extensive networks in China, with an eye to boost trading and tourism between the two countries, according to an announcement.
The company signed the sale and purchase agreement in April this year. TIA owns the concession right to operate the Tirana International Airport, one of the fastest growing airports in Europe, until 2027.
Number of passengers through the airport increased from 600,000 in 2005 to two million in 2015.
China is currently Albania's second largest trading partner. China is supporting domestic companies to actively participate in Albania's economic growth, while Albania is keen to expand cooperation in agricultural trade and tourism with plans to streamline visa access for Chinese travelers.
CEL is also the single largest shareholder of the Hong Kong-listed China Aircraft Leasing Group Holdings Ltd.