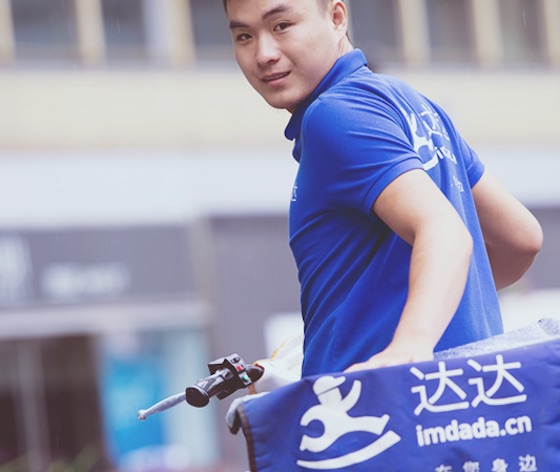 Walmart has made a US$50 million strategic investment in New Dada, formerly known as Dada and controlled by JD.com Inc., in another step deepening an existing partnership between the global retail giant and China's second largest e-commerce firm.
New Dada was created in April from a merger between JD.com's O2O (online-to-offline) unit and Dada Nexus Ltd., a venture-backed Uber-like mobile app that focuses on providing last mile logistics services.
"Our alliance with JD and cooperation with New Dada will enable seamless shopping to millions of customers across China," says Walmart CEO, Doug McMillon, in a statement.
The O2O logistics services provider New Dada currently has more than 25 million registered users, and provides local on-demand delivery capabilities with 2.5 million crowd-sourced deliverers across more than 300 cities in China.
New Dada currently offers customers two-hour delivery on groceries ordered from Walmart stores to customers within a 3-kilometer radius of more than 20 Walmart stores in China. The number of Walmart stores offering two-hour delivery is expected to double by the end of the year.
Officially launched in 2014, Dada operates through Imdada.cn and last completed a US$300 million series D round of financing from DST Global, Sequoia Capital and others in January.
It previously raised three rounds of venture funding from DST Global, Sequoia Capital, Greenwoods Investment Management and other undisclosed investors.
In April, JD.com paid US$200 million in cash and injected JD Daojia assets into Dada in exchange for a 47.4% stake in the newly merged Dada.