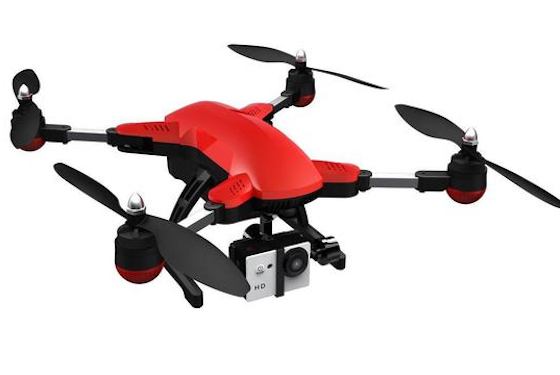 Another Chinese drone maker just got venture funding.
Chinese social network Renren Inc has co-led a RMB72 million (US$11 million) series B funding round in Simtoo, a Shenzhen-based portable drone maker.
Beijing Infinitas Interactive Media Co., Ltd. and Hanking Family Office also co-led the round.
Founded in April 2015, Simtoo launched its debut product called Dragonfly Drones priced at RMB2,999 (US$443) last August.
The product is light weight, more portable and easier to control, primarily targeting consumers who want to take the drone on trips.
Simtoo has sold 20,000 Dragonfly Drones via online and offline channels and expects to realize a profit this year, according to a statement.
The Dragonfly Drones will be available to U.S. consumers next year via Best Buy, Toys "R" Us and other retail portals, as the company aims to expand its oversea sales to as much as 70% of total revenue.
DJI, the world's largest drone maker and also based in Shenzhen, just launched a portable drone called Mavic Pro two weeks ago priced at RMB4,995 (US$749).
Simtoo previously raised RMB20 million in series A funding round from Renren and another Chinese investor in September 2015.
Hanking Family Office is a fund-of-funds affiliated with Chinese investment banking firm, Hina Group Inc.