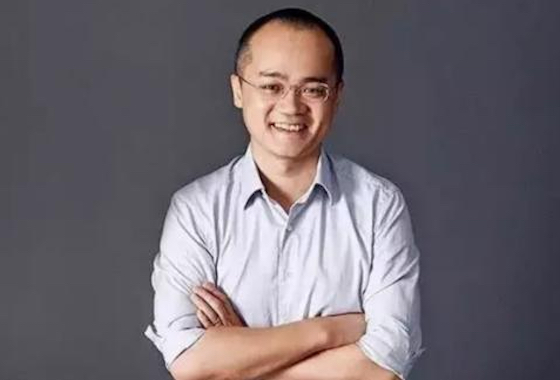 Since 2015, 92 companies globally have raised capital or were sold at a lower valuation in major transactions, in what venture circles call down rounds or down exits, according to data tracker CB Insights.
There are quite a few Chinese companies on that list. Here, we list some of the biggest down rounds that would have cost investors – especially late investors – dearly.
1. Wandoujia
Wandoujia, a Beijing-based Android mobile app distribution platform, was sold to Alibaba Group Holding Ltd. during the summer, reportedly for around US$200 million.
The price is a fraction of the US$1 billion valuation at the time of Wandoujia's last financing round back in 2014. The down exit is made more unfortunate if you consider that Alibaba wanted to buy the company at US$1.5 billion two years ago.
Wandoujia raised US$128 million in total from investors including SoftBank Corp., Goldman Sachs, DCM, Innovation Works, and Works Development Fund.
Noteworthy among its investors is Goldman Sachs, which bet on Wandoujia for its first investment in a Chinese mobile Internet company.

2. China Internet Plus (Meituan-Dianping)
In January, Chinese on-demand local services provider Meituan-Dianping raised over US$3.3 billion in a new financing round at a post-money valuation of US$18 billion.
But things quickly became more complicated, as competitors Ele.me and Baidu Nuomi strengthened their efforts and consumer behavior shifted.
During the summer, the company (whose founder Wang Xing is pictured above) was rumored to be laying off employees, though it said the plans were to better-incentivize staffers.
In September, a number of Chinese asset managers were reportedly selling Meituan-Dianping's shares at a discount targeted at retail investors.
Chinese media reported that shares were for sale at a US$12.45 billion valuation, representing a 31% discount to the valuation of its last financing round, citing leaked private offering documents.
Meituan and Dianping, as well as the merged entity, have raised around US$6 billion in total from investors.
Dianping was backed by Tencent Holdings Limited, Sequoia Capital, Google, TBP Capital, Qiming Venture Partners, Lightspeed Venture Partners, and others.
Meituan has received investments reportedly from Hillhouse Capital, Fidelity Management & Research Co., Alibaba, General Atlantic, and others.
The merged entity raised US$3.3 billion in January led by Tencent, DST Global and TBP Capital, with participation from Capital Today, CDB Kai Yuan Capital Management, Baillie Gifford, Temasek Holdings Private Ltd. and Canada Pension Plan Investment Board.
3. Qudian (Qufenqi)
Last week, Shenzhen-listed Guosheng Financial Holding Inc. announced that it had agreed to acquire 5% of Chinese installment shopping platform Qudian for RMB375 million.
The transaction would value the company at RMB7.5 billion. In July, the Beijing-based company just raised RMB3 billion in a pre-IPO financing round, reportedly at a RMB10 billion valuation.
It turns out that Guosheng Financial is buying the 5% interest from existing shareholder Beijing Phoenix Wealth Holding Group. Both companies are owned by the same person. The transaction is essentially someone moving an asset from his left hand to right, so it's not truly a down round.
However, as Qudian, previously known as Qufenqi, prepares for an initial public offering, it is worth watching if it can maintain its elevated valuation. We will soon see when it discloses its financials in its IPO prospectus.
Qudian's backers include Beijing Phoenix Wealth Holding Group, Hangzhou Liaison Interactive Information Technology, BlueRun Ventures, Source Code Capital, Beijing Kunlun Tech Co., Ltd., and Ant financial.

4. Xiaomi Inc.
So far, Chinese smartphone maker Xiaomi's valuation has been frozen at US$45 billion when it last raised and disclosed a US$1.1 billion series E funding round in December 2014.
Last April, Xiaomi raised capital from Ratan Tata as it launched operations in India. But it uncharacteristically kept financial details of that investment private.
In its newly released wealth ranking, Forbes just downgraded Xiaomi founder Lei Jun's net worth to US$8.4 billion from US$13.2 billion last year. Most of Lei's personal wealth are his stakes in Xiaomi.
It's reasonable to expect that when Xiaomi does raise another venture round or outside capital, it is most likely going to be a down round. The company is in fact rumored to have been trying to raise a down round for some time.
Investors in Xiaomi include Qiming Venture Partners, Morningside Ventures, IDG Capital, All-Stars Investment Ltd., Hopu Investment Management, DST Global, Singapore sovereign wealth fund GIC, Yunfeng Capital, and Ratan Tata.
5. Beijing NationSky Network Technology
Founded in 2005, Beijing NationSky was backed by Tus Holdings Co., Ltd., formerly Tsinghua University Science Park Development Center.
China's NQ Mobile Inc. acquired control of the enterprise mobile services provider in 2012 for an undisclosed amount, reportedly at a valuation of US$530 million.
In 2015, NQ Mobile sold the company back to its founders and senior management for US$80 million.
The company raised a small amount of outside venture funding of around US$18 million, according to CB Insights, but it's unclear who invested in the company.

6. VANCL
Chinese Internet apparel brand VANCL was valued at US$3 billion at its peak, but over-expansion and mismanagement loaded the company with billions of RMB in debt and inventory totaling nearly RMB2 billion.
The company has since tried to right its ship, slashing headcount to 180 from 13,000 and focusing on core products.
In April, founder Chen Nian said the company has managed to resolve its heavy debt burden and inventories. But Xiaomi's Lei Jun, an early investor in the company, still claimed that investing in the company is his biggest mistake.
The company has raised US$570 million from investors including Ceyuan Ventures, CITIC Private Equity, Hotung Venure Capital, IDG Capital Parnters, Lei Jun, NewMagin Ventures, Qiming Venture Partners, SAIF Partners, Temasek Holdings, and Tiger Global Management.
Who have we missed? Let us know!