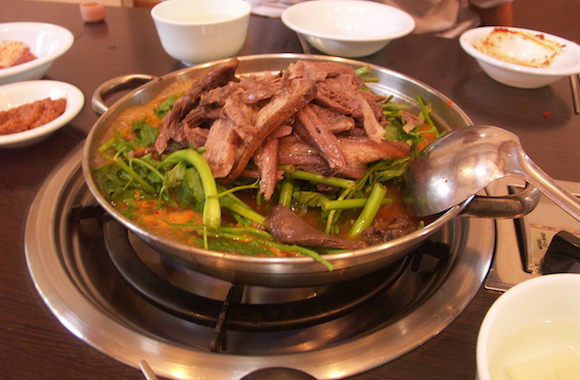 Chinese food ordering mobile app Ele.me, backed by Alibaba Group Holding Ltd. and other venture investors, has decided to remove food containing dog meat, shark fins and bear paws from its platform, citing food safety and animal protection concerns.
The Shanghai-based start-up said that it terminated 294 merchants selling dog meat products and removed 7,733 dishes containing dog meat from its mobile app database during the past three days.
It plans to take down food containing sharks fins, bear paws and bear bile – food traditionally considered containing unique nutrition or medical benefits in China – soon. Cat meat, snake meat and other foods with potential food safety issues will also be removed.
"There is no regulation regarding dog meat slaughter and quarantine system in China, and dog meat currently in the market come from murky sources, therefore posing greater food safety concerns for consumers," the company said in a statement.
As of the end of July, Ele.me has over 40 million users and is one of the largest food delivery mobile app in China. The company took a 37.6% market share in the white collar worker food delivery segment during the first half of 2015.
Ele.me last received US$1.25 billion from Alibaba and its affiliate Ant Financial in April. The pair became the largest shareholder in the company with a 27.7% stake.
Before that, Ele.me raised over US$1 billion in venture funding from CITIC Private Equity Funds Management Co., Chinese shopping mall operator Beijing Hualian Department Store Co., Ltd., GSR Ventures, Matrix Partners China, Sequoia Capital, and Chinese Yelp-like review website Dianping.com.