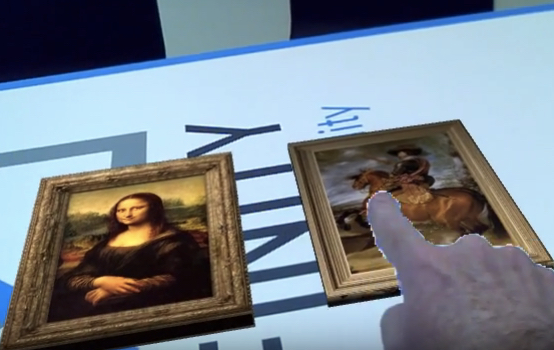 Alibaba Group Holding Ltd. has led a US$18 million financing round in Israeli augmented reality (AR) company Infinity AR, taking a 22% stake in the company.
Alibaba injected US$15 million, while the remaining came from existing investor Japan's Sun Corporation. Infinity AR's founder Moshe Hogeg and his Singulariteam Fund retain a minority stake of the company.
Infinity AR develops an SDK to help incorporate virtual images over physical objects in applications such as gaming, training, retail, design, healthcare and other industries. Its technology can turn any device into a powerful content augmentation platform, using basic and affordable hardware – simple stereoscopic cameras.
The company's advanced augmented reality engine enables accurate 3D digital scene representation of one's current physical environment, allowing users to intuitively interact with augmented content in their physical surroundings, using natural hand movements.
The company was previously listed on the pink sheets in the U.S., valued at around US$5 million, compared to the new valuation of close to US$70 million. It applied to end their registration last year.