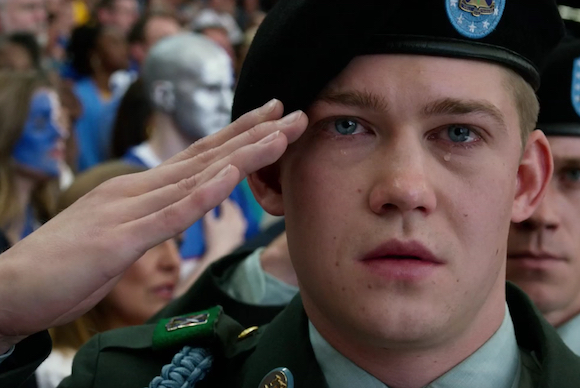 Behind Ang Lee's new film "Billy Lynn's Long Halftime Walk" is an emerging movie powerhouse from China: the Fosun Group. Two of the film's producers, Studio 8 and Bona Film Group, count the Chinese conglomerate as a shareholder.
Aside from providing capital to the movie, Fosun was instrumental in working with the film's production team from "day one to ensure it passes government censorship smoothly and enter the Chinese market," Huang Jingyan, an executive of Fosun's entertainment division told Chinese media.
Last week, Fosun teamed up with Alibaba Pictures to strike a partnership with the Shanghai Theatre Academy. The alliance aims to help nurture and produce high quality film professionals in China.
That strategic partnership builds upon a number of film and entertainment investments, including Fosun's acquisitions of Bona Film and Studio 8, as well as deals in the broader cultural sector including Chinese music festival organizer Modern Sky, European sports company Start S.A. and Canada's Cirque du Soleil.
"We focus on building a cross-cultural platform," Fosun's chairman Guo Guangchang told Chinese media, pointing out that the Shanghai-based conglomerate now commands capabilities in film production, distribution, cinema and periphery industries.
In the next four to five years, Studio 8 is planning to make 24 movies. Fosun will participate in financing these films and sharing profits, while "trying to implant China elements" in these productions, according to Chinese media reports.
The next international film brought to audiences around the world is expected to be directed again by Ang Lee, on the third and final boxing match between Muhammad Ali and Joe Frazier in 1975.
"The partnership with Studio 8 is like holding a golden key to Hollywood," an unnamed Fosun executive told Chinese press.