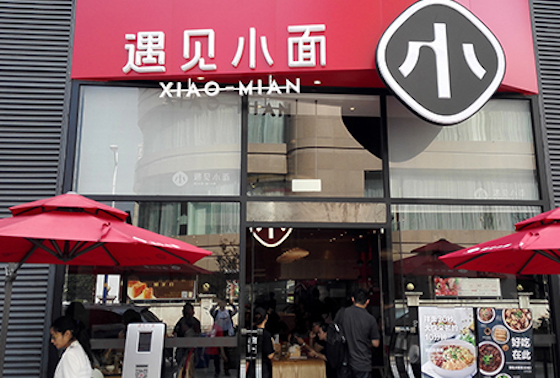 Hony Capital really loves the food and restaurant business. Hong Kong-listed Lee & Man Handbags Holding Ltd., owned by the Chinese buyout shop, has invested RMB25 million (US$3.6 million) in Xiao Mian, a Chinese noodle restaurant chain founded two years ago.
Lee & Man, which Hony acquired control this year via multiple transactions, will serve as a Hong Kong-listed platform managing Hony's investments in the food and restaurant sector.
The platform will make minority investments and buyout transactions in a wide array of restaurant businesses, with Xiao Mian being its first minority stake acquisition.
Two months ago, Lee & Man announced that it would acquire a 60% stake in Chinese fast food restaurant chain, Beijing Hehegu, for RMB117 million (US$17.5 million).
Lee & Man, the handbag maker for brands including Puma, is changing its name to Best Food Holding Co., Ltd. later this month.
"Hony is bullish on the future of Chinese restaurant franchises," said Wang Xiaolong, managing director at Hony. "We will make large scale investments in the sector for the long term."
Lee & Man will also provide exit opportunities via mergers and acquisitions for Hony's food and restaurant assets, John Zhao said two days ago during an internal meeting.
In addition to owning U.K. franchise Pizza Express, Hony established a restaurant unit called Hongji Food & Drinks Management Group in 2014, operating two Korean restaurant brands in China, Quanjincheng Korean BBQ and Quanwei Bibimbap.
Hongji plans to open 10,000 restaurants in ten years, according to Hony's website.
Founded in 2014, Xiao Mian serves spicy noodles and simple Sichuan cuisine. It currently operates ten restaurants in Guangzhou, and has raised angel and pre-A funding rounds from individual investors, Qinggong Capital and Chinese restaurant company Jiumaojiu.