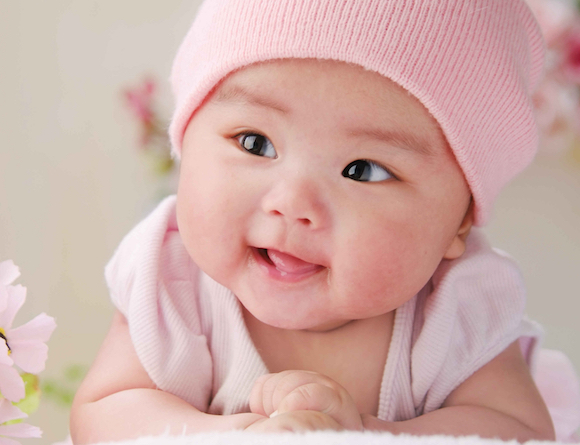 Chinese pregnancy and parenting online portal and e-commerce platform Babytree Inc. revealed today that Fosun Group was the lead investor in a RMB3 billion (US$450 million) funding round previously announced in July.
TAL Education Group, Matrix Partners, Chenshan Capital, China Merchants Wealth, and a few other investors who identities cannot be verified also participated in the round, the firm announced during a press event yesterday.
Fosun invested in the start-up as a strategic partner. It plans to cooperate with Babytree in the area of healthcare, insurance and education to create a comprehensive family well-being service platform.
"After this fundraising, we will focus on serving Chinese young families and their consumption needs," said Wang Huainan, chief executive of Babytree, which is similar to Babycenter.com in the U.S.
Fosun is an investor in the operator of China's United Family hospitals, which operates high-end maternity care hospitals in China. Besides its core insurance assets, Fosun also owns dental care, home decoration and education firms, creating ample synergy opportunities with Babytree.
Established in 2007, Babytree claims to be one of China's largest pregnancy and parenting web portal.
In 2008, it received US$10 million in venture funding from Matrix Partners. In 2014, Chinese after-school tutoring services firm TAL Education Group acquired an undisclosed minority stake in Babytree Inc. for US$23.5 million.
Chinese beauty products e-commerce firm Jumei International Holding Ltd. agreed to provide Babytree Inc. with a convertible loan and a revolving credit facility of up to RMB1.55 billion (US$250 million) in July 2015.
(Update on December 21, 2016: The company announced the news via a release today:

SHANGHAI, Dec. 21, 2016 /PRNewswire/ — Babytree, a leader of the country's booming family-consumption business generates investor interest and attracts funding, disregard "severe winter" in China's equity financing market.

Many key players in the country's investment industry, including Tomorrow Advancing Life, Matrix Partners China, Chenshan Capital, Zhaojin Investment, NA'S LEADING mobile parenting platform unveiled that Fosun, a key China-based global investor, as its lead investor at China Eco-family 3.0 SummiBinchuang Investment, and Danfu Investment also joined this round investing 3 billion yuan ($437 million) in equity financing this July.

Babytree and Fosun shared new visions to construct an eco-platform in health, finance, insurance and education industries. Fosun Group, as a global key investor, eyes different sectors including insurance, finance, tourism, and showbiz. It has acquired New York-based real estate company One Chase Manhattan Plaza, London stock market-listed tourist company Thomas Cook Group, as well as the well-known Canadian circus Cirque du Soleil.

Babytree, founded in 2007, attracts over 200 million monthly unique active users (most of whom pregnant and young moms) at present, according to analytical insight Alexa Traffic Rank, Babytree has been generating more traffic than BabyCenter.com since 2013, took over the position of world's leading parenting platform accordingly.

Fosun Group Chairman Guo Guangchang said at the signing ceremony in Shanghai that the Fusun Group and Babytree will make services and products for the family-consumption business more accessible to Chinese families.

"Fosun kept both eyes open and looked for companies that focus on prosperity and well-being of middle class families, while Babytree is exactly what we need to integrate these services. We share the same vision with Babytree, which led to our collaboration," said Guo.

"We will pay more attention to the upgrading of our products and services. During this process, we will focus on the upgrading of the health, finance and education industries," said Wang Huainan, Babytree's founder and CEO.

Wang also mentioned at the signing ceremony that the company will focus on its second phase after its birth: Chinese families, especially the post 90's generation.

Chen Qiyu, Chairman Bosun Pharma, said: "Babytree has nine years of word-of-mouth advertising. It gained trust from users with its early research in mobile technologies. The Babytree team has been extremely professional. They lead the trends, are innovative, and influence the industry a lot. After we decided (to invest) in the baby care industry, we definitely chose to invest in Babytree."

Funds flocked into family-consumption businesses, because of the rising middle class in China. Younger generations gradually shift their attention from hardworking to quality time spent with family. Better products and services in family-consumption, from health, tourism to entertainment, arouse their interest.

Another reason is that China ended its 40-year-old one child policy last year, allowing married couples to have two children, which increases family expenses.

According to above insight, China Family Industry Alliance was founded by Babytree and other renowned family care companies this November. The alliance aim to bringing more enjoyment and well-being for Chinese families. It will focus on family and related industries and leverage big data as cornerstone to deep dive Chinese families' need and customize products and service. Members will interact with each other and gain informative resources in this hub.

Fosun Group, together with renowned companies including Star EHealth, United Family Clinic, Care Bay, Datebao, Xinkaishi, Blueair and 3M, together witnessed the founding of the Alliance at the unveiling ceremony.

Based on China's family-consumption power and potential, as well as the coming funding, China's family-consumption companies like Babytree are booming and coming to the spotlight in the global market. More international investors have also taken notice.)