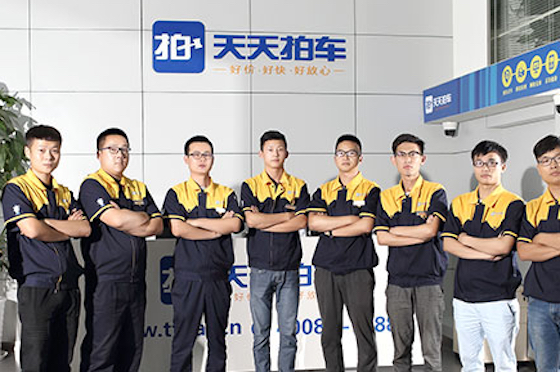 Chinese growth capital investment firm Pagoda Investment, Tencent Holdings Ltd., Bitauto Holdings Ltd., SB China Capital (SBCVC) and SIG Asia Investments have invested US$100 million in a series C funding round in used car online auction platform Tiantianpaiche.
The company will use the proceeds on market expansion, services improvement, as well as adding financial services and new car sales to its existing platform.
Shanghai-based Tiantianpaiche primarily focuses on online used car auctions between buyers and sellers directly, cutting out dealers in the process, a business model facing great challenges, in particular used car conditions and assessment.
Guazi.com Inc., Tiantianpaiche's bigger rival, has a similar business model. Guazi.com raised over US$450 million this year after founder of Ganji.com Yang Haoyong invested and joined the company.
Souche.com, a used car dealership transaction services provider, raised US$100 million from Ant Financial Services Group and Ucar Inc. last week.
Another second-hand automobile trading platform Cheyipai completed a US$110 million series D financing round led by New York Stock Exchange-listed Chinese social networking firm Renren Inc. in 2015.
Chinese ride sharing company Didi Chuxing also launched used car reselling platform earlier this year, making the used car resell market in China extremely fragmented and crowded.
Founded in 2014, Tiantianpaiche says it has served over four million used car sellers on its platform, with monthly transaction volume of over 10,000 used cars sold via its online channels.
It previously raised US$73 million in series A and B funding round from Bitauto, Tencent, SBCVC, SIG Asia Investments in 2015.
Pagoda Investment is a growth capital and buy out investment firm investing in Chinese and Western companies benefiting from China's growing consumption population.
(Update on November 28, 2016: The company announced the news in a release.)