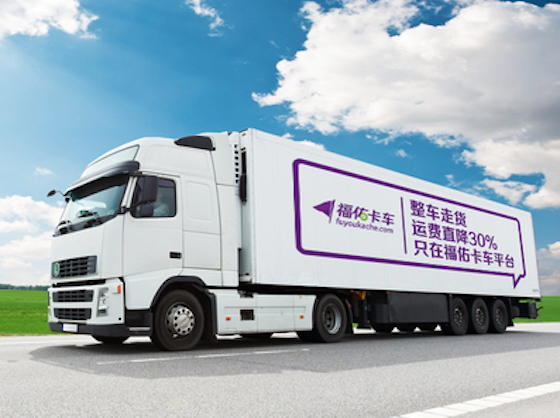 Global industrial real estate and logistics giant Global Logistics Properties (GLP) has provided RMB100 million (US$15 million) financial credit to Chinese truck logistics start-up Fuyoukache, after joining a venture funding round in the truck company six month ago.
The credit will be used to provide supply chain financial services to Fuyoukache's upstream and downstream logistics partners, the company said.
In April, Fuyoukache completed a US$15 million series B round led by China's Eastern Bell Venture Capital, with participation from GLP. The firm raised around RMB60 million from unidentified Chinese investors last year.
Founded in 2014, Beijing-based Fuyoukache provides truck logistics services to enterprises and individuals, connecting truck drivers with those in need of logistic services via its online platform.
The company says its monthly revenue has reached RMB330 million, and is growing at 20% to 30% on average, based on partnerships with over 20,000 logistic agency firms in China.
Singapore-listed GLP is a logistics facilities operator in China, Japan, Brazil and the United States with a US$39 billion property portfolio comprising 562 million square feet of logistics real estate.
Shanghai-based Eastern Bell Venture Capital was founded in 2009 and focuses on the logistics, supply chain, e-commerce and consumer sectors.
Its portfolio company includes Deppon Logistics Hong Kong Ltd., truck logistics firm Huochebang, logistics big data firm G7, online food takeout service provider Line0.com, and Beequick, an online community service provider.

(Correction: An earlier version of the story stated mistakenly that Prologis provided the credit and participated in Fuyoukache's funding round.)