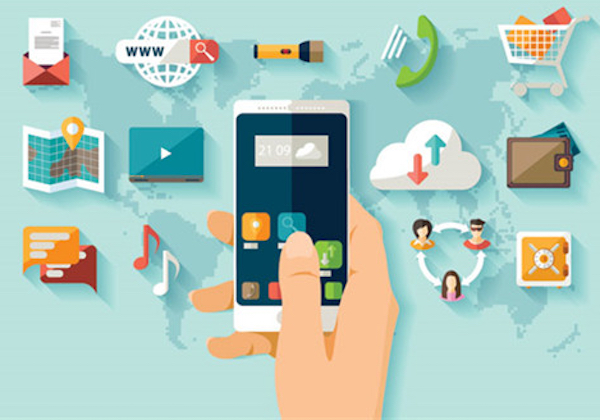 E-commerce and retail companies have suffered in 2016, as brick and mortar chains and online shopping giants continue to converge in China. Here is a list of defunct start-ups, backed by the likes of Matrix Partners and Vertex Ventures China, that have succumbed to the roaring currents in the past year.
1. Meiweiqiqi
The fresh produce e-commerce start-up received a US$20 million investment from Amazon China in 2014, but suspended operations in April this year.
The company focused on providing fruits, vegetables, meat, seafood, diary products and drinks in Shanghai, as well as in Jiangsu and Zhejiang province.
In order to achieve one-hour delivery, Meiweiqiqi established a network of delivery posts in Shanghai. But continued cash burning, high costs and unstable founding team weighed on the start-up, which gradually lost core members of the team and users.
Amazon China suffered the loss of its entire investment, which was its first in mainland China.
2. Mtao
Backed by Matrix Partners and Vertex Ventures China, Mtao focused on providing a one-stop online shopping portal for Chinese consumers who want to buy high quality imported goods from overseas.
But a new cross-border e-commerce policy restricting this type of commercial activities led to an inventory backlog. Inability to compete with bigger rivals on discounts to consumers also hurt Mtao's user acquisition. The company failed to round up a series C capital raising to survive and terminated operations in January.
Matrix invested US$5 million in Mtao's series A in July 2014. Four months later, Matrix, Vertex Ventures China and others invested US$30 million in the company's series B round.
3. Tablelife
Started in June 2015, Tablelife is an online fresh produce shopping portal in Shanghai, Zhejiang and Jiangsu province.
Backed by Chinese consumer market-focused ClearVue Partners, Tablelife was similarly hurt by the elevated cost structure of fresh produce e-commerce operations.
The start-up suspended operations in September.

4. Shenqi Baihuo (Magical Mall)
Shenqi Baihuo, backed by Matrix Partners, Zhen Fund and Inno Valley, targeted young consumers in China aged 21 or less.
The e-commerce platform focused on snacks, accessories and school supplies, as well as providing personalized shopping experience based on personal interest tags and algorithms.
The founder of Shenqi Baihuo, a young entrepreneur in his early twenties, reflected on his failed start-up and said that he had made all the mistakes an entrepreneur can make: over-expansion, unrealistic objectives, lack of industry experience and poor management.
5. 117go.com
Shanghai-based online travel community and information sharing mobile app 117go.com was established in 2011 but ended its existence in June this year.
Backed by Alibaba Group Holding and New Horizon Capital, the start-up tried to carve a niche in Chinese travel market by focusing on travel packages, admission tickets and local tours.
But 117go.com's business model, which heavily depended on burning lots of cash to grow, did not survive a tightening venture capital market. The dominance of Ctrip and its lack of bargaining power with suppliers fastened its demise.
The start-up raised around US$10 million from New Horizon Capital in January 2015, and several million from Alibaba, Redpoint Ventures and others previously.
6. Marks and Spencer China
On November 8, Marks and Spencer announced that it would close all of its ten stores in mainland China, as part of a global adjustment as the British retail giant shut stores in France, Belgium, Poland and its home country, the U.K.
Marks and Spencer opened its first store in Shanghai in 2008. Its operations thereafter were regarded as a classic example of how a foreign company would fail in China.
It did little marketing and promotions, even if its brand had weak recognition in China. Its products carried English language tags, and the conservative English styles didn't resonate with Chinese consumers.

7. XDLONG
Founded in 1992, XDLONG is a Chinese sports wear brand. The company completed an initial public offering on the NASDAQ in 2009, but was privatized in 2013 to focus on a business transition.
At its peak, XDLONG had over 1,000 stores across China, but its lack of new styles and slow adoption of online shopping channels made it fall out of favor with consumers.
In August, the company filed for bankruptcy and entered the process of restructuring.