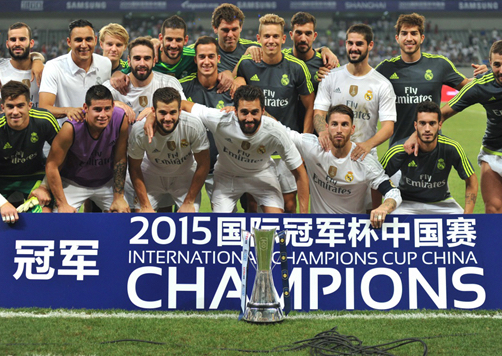 LeSports has begun the process of paring back its businesses significantly, after a year of rapid expansion and amid a cash crunch that is crippling its parent, LeEco.
The sports unit will reduce 20% of its 1,000 work force. It will also focus its businesses on the media content and Internet platforms, while cut back on smart devices and sport events management, according to Chinese media reports.
Founded in 2014, LeSports raised a US$1.2 billion (RMB8 billion) in a series B financing round with a valuation of US$3.3 billion in March this year. With parent LeEco fighting to stay afloat, LeSports is similarly battling for survival.
LeSports has entered into broadcasting right agreements for numerous sporting events, including the English Premier League, NBA, the Chinese Super League and ATP, at unusually high prices. It sometimes paid ten times more than previous contracts.
This has strained the company's finances with huge liquidity pressure. According to Chinese reports, ATP suspended LeSports' right to broadcast one of its events earlier this year because of late payments.
The funding pressure will continue into the future. LeSports is obligated to settle unpaid costs – currently at around 50% of the total contract value – relating to these right purchases.
LeSports recently made changes to its senior management, after a number of executive departures, sometimes after just three months at the company.
LeSports' bicycles, electric scooter and sports cameras did not immediately click with consumers. With a 50% staff reduction planned, the head of LeSports' smart device unit will be reassigned as the chief of a smart device research institute.
The manager of LeSports' event management division has left in August, and the company said it would not manage an international football championship next year and have cancelled two other events.
LeSports executives, however, are confident that the company will make it through. "We are in a difficult time, but we will survive," Ma Guoli, vice chairman of LeSports, said at a conference two days ago. "We are providing services and products to meet inelastic consumer demand."
Going forward, LeSports will focus on media content and Internet applications, but it faces tough challenges here as well. Chinese Internet consumers remain largely unwilling to pay for content online.
In May, LeSports raised funding from HNA Group, Chinese celebrity investors Sun Honglei, Jia Nailiang and Liu Tao. Dalian Wanda Group and Yunfeng Capital are its earlier investors.