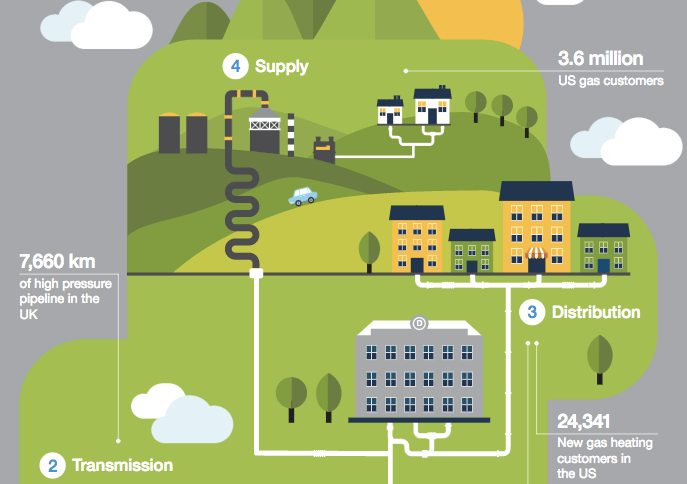 China Investment Corporation has joined an investor consortium led by Australian investment bank Macquarie to acquire a controlling stake in the gas distribution unit of U.K.'s National Grid.
The U.K.'s power network operator said it would sell a 61% stake in the gas distribution division to the consortium at a valuation of around £13.8 billion (US$17.4 billion).
Other participating investors include Qatar Investment Authority, Allianz Capital Partners, U.K. asset managers Hermes Investment Management, Amber Infrastructure and Dalmore Capital.
National Grid will receive £3.6 bilion cash for the stake, as well as a further £1.8bn in debt financing. It will keep a 31% stake in the business.
After the completion of the deal, Macquarie and China Investment Corp will hold the two largest stakes, at 14.5% and 10.5% respectively. Allianz and the Qatar Investment Authority will each hold 10.2% and 8.5%.
National Grid's gas distribution division has 132,000 kilometers of pipeline and serves nearly 11 million British households and businesses.
The transaction is expected to complete before the end of March next year, after securing approvals and meeting other requirements.