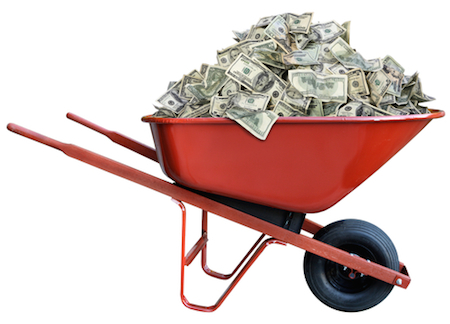 Warburg Pincus has closed a US$2 billion China fund; a companion fund to its twelfth global private equity fund that closed in late 2015 with US$13.4 billion in total commitments.
Warburg Pincus China, L.P. received third-party commitments in excess of its US$2 billion hard cap after six months in the market, the firm announced today.
This fund will continue Warburg's thesis-driven, sector-focused approach to investing in China, partnering with entrepreneurs and management teams to build companies of sustainable value, the firm said.
It will invest across sectors, including consumer, healthcare, real estate, energy, industrials, financial services, technology, media and telecommunications (TMT).
"Since our first investment in China in 1994, Warburg Pincus has been a consistent presence in the region," said Charles R. Kaye and Joseph P. Landy, co-chief executive officers of Warburg Pincus. "We have now invested over US$7 billion in 90 companies, generating strong returns for our investors."
Warburg's China investment include Amcare, ANE Logistics, China Huarong Asset Management, China Kidswant, D&J China, ESR Group, Evercare, Hygeia, Liepin, Mofang Apartment, UCAR Inc., Uxin Ltd. and ZTO Express (NYSE:ZTO), among others.
Notable recent partial and full exits include CAR Inc., a Chinese car rental company, 58.com, a lifestyle services platform, and China Biologic Products, a plasma-based biopharmaceutical company.
"We will continue to invest behind long-term secular trends such as consumption, urbanization, mobile technology, healthcare, and the ongoing evolution of the financial sector," said Frank Wei, managing director and co-head of Warburg Pincus China.
Limited partners in the vehicle are comprised of existing investors in Warburg's funds and new investors to the firm, including public and private pension funds, sovereign wealth funds, insurance companies, endowments, foundations and high-net-worth individuals.
Last month, Warburg teamed up with Vietnam-focused private equity firm VinaCapital to launch a joint venture to invest in and develop hospitality projects across Southeast Asia.
The global private equity firm also said it would partner with Chinese data center provider 21Vianet Group, Inc. to form a joint venture to invest in wholesale data centers and built-to-suit data center projects in China.