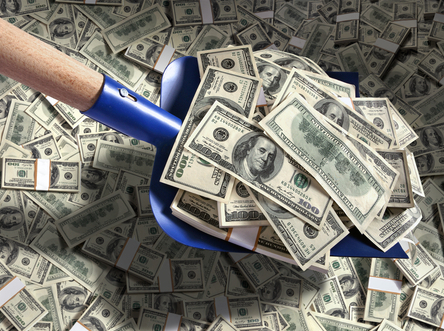 EasyLife Financial Services Holding Group Co., Ltd., a travel financial services unit under Chinese conglomerate HNA Group, has raised RMB1.9 billion (US$273 million) in a series B+ round from H Capital, Pacific Securities and other investors, the company announced.
A number of Chinese RMB funds and local tourism development funds, including Shandong Binhai Tourism Development Fund and Chongqing Hangtou Tourism Development Fund, also participated in the round.
"Outbound travel has driven up tourism growth in China, and consumer demand for financial services is increasing rapidly every year," said Chen Qizhang, chief executive officer of EasyLife.
The latest round follows the completion of a RMB550 million (US$82 million) series B funding round in EasyLife led by HNA-Caissa Travel Group in October. HNA-Caissa, 31.79% owned by the HNA Group, obtained a 7.94% stake and became the second largest shareholder in EasyLife.
Founded in January 2016, EasyLife focuses on providing financial services in the tourism sector, including foreign exchange, traveler's cheques, tax returns, consumer loans and other related services.
The company, which follows the American Express business model, operates six business units, including TransForex, Easy Pay, Easy Credit, and Worthtech.
What's noteworthy is that HNA Group has raised massive amount of funding for another financial services subsidiary last month.
Asian private equity firm RRJ Capital led a US$200 million series A round in Jubao Interconnection Technology (Shenzhen) Co., Ltd., an Internet finance unit established by HNA Group in 2014.
Jubao aims to become an integrated full-service online financial platform, providing online micro-credit, crowdfunding, personal credit rating, and third party payment services.
Besides owning two financial services subsidiaries, HNA Capital Group Co., Ltd, the financial services arm of Chinese conglomerate HNA Group, led a RMB300 million (US$46 million) funding round in Beijing-based P2P (peer-to-peer) lending start-up Weijinsuo in 2015.
Founded in 2002, H Capital is led by Tiger Global Management LLC's former China managing partner Chen Xiaohong and DCM China co-founder Ruby Lu.