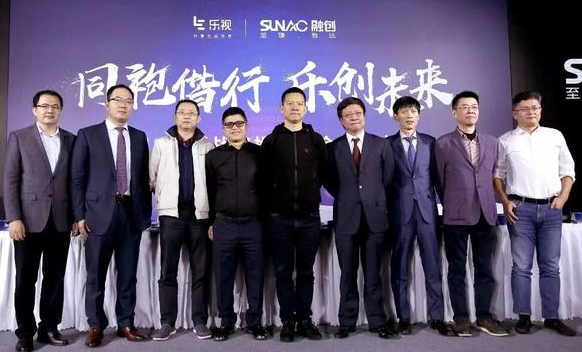 Cash-strapped Chinese technology conglomerate LeEco has secured a desperately needed investment of RMB15.04 billion (US$2.18 billion) from property developer Sunac China Holdings, the companies announced.
Trading in Leshi Internet Information's shares, which was suspended on December 6 last year, resumed today, with the stock up over 4% to RMB37.30 apiece on the news, as of 11am Beijing time.
Completion of the deal will connect an advanced technology player with a traditional property business. The two parties said they are looking at partnering in intelligent hardware, real estate, smart homes and other areas,
The investment, which was inked after 36 days of hectic negotiations, comes at a critical time after LeEco's founder and chairman, billionaire entrepreneur Jia Yueting, who has admitted that his sprawling business empire was facing liquidity shortages due to aggressive growth last year. The company has also been under pressure to pay suppliers and other partners.
The life-saving capital comes with great costs. Sunac, through its real estate subsidiary Sunac Real Estate, plans to invest RMB6.04 billion in LeEco's Leshi Internet Information and Technology Corp Beijing, by acquiring an 8.61% stake in the Shenzhen-listed unit.
Sunac is paying RMB35.39 per share, slightly lower than the company's last closing price of RMB35.80 last December before trading halted and after shares plummeted after news of the company's financial difficulties surfaced.
Hong Kong-listed Sunac also plans to invest RMB1.05 billion in LeEco's film production company, Leshi Pictures, by acquiring a 15% stake. Sunac will also pay another RMB7.95 billion for a 33.5% stake in Leshi Internet's subsidiary Leshi Zhixin, known for its smart Internet TVs.
Sunac will become the second largest shareholder in Leshi Pictures and Leshi Zhixin. The property firm will also appoint one director to each of Leshi Internet Information, Leshi Pictures and Leshi Zhixi.
No investment will be made into LeSee, LeEco's smart electric car unit that is building a factory in Nevada.
Leshi Internet Information also said in a separate filing on the Shenzhen stock exchange that Chinese insurer Huaxia Life invested RMB400 million (US$58 million) in Leshi Zhixin.