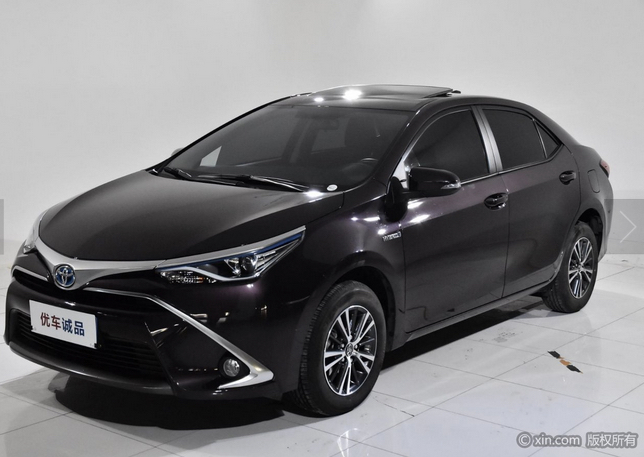 Investors are pouring new money into China's second-hand car market. In the latest deal, private equity giant TPG, Chinese multi-family office Jeneration Capital and newly established value investment firm China Vision Capital have co-led a US$500 million new funding round in Uxin Group, a used-car e-commerce service provider.
Existing and new investors Warburg Pincus, Tiger Global Management, Hillhouse Capital, KKR & Co. L.P. and Huasheng Capital also participated in the round, which brings Uxin's total fundraising to around US$1 billion.
Uxin operates an existing B2B platform, Uxin Pai, at Youxinpai.com. The company is also known as Youxinpai.
Mainland China became the world's largest new-car market in 2009 as lower taxes and rising incomes made car ownership affordable to average citizens. A decade on, industry watchers now expect sales of used cars to explode. The China Automobile Deals Association has estimated that by 2020, the number of second-hand cars traded will equal that of new car sales at 29.2 million.
Investors are positioning themselves to capitalize on the growing used-car market. In September 2016, a similar online platform Guazi.com raised US$250 million, just six months after completing a US$204.5 million round. Another industry player, RenRenChe, raised US$150 million, while Tiantianpaiche and Souche.Com each raised US$100 million last year.
Founded in 2011, Uxin operates a business-to-business used car auction platform Uxinpai, a business-to-consumer used car transaction platform Uxin Ershouche via xin.com, as well as financial services focused on used car transactions.
In 2016, Uxin recorded monthly revenue of RMB150 million (US$21.7 million), with monthly transaction volume reaching 50,000 used car purchases in December alone, the company said in an announcement.
Uxin's chief executive officer Dai Kun told Chinese media that the company had reached profitability in July 2016, and is expected to reach total transaction volume of 800,000 with aggregate transaction value of RMB60 billion (US$8.7 billion) in 2017.
"TPG has tracked the used car sector in China for three years," said Derek Chen, a partner at TPG. "After research and comparison, we found Uxin to be the company with the only proven business model in terms of user demand, market size and financial performances."
Julian Cheng, co-head of China at Warburg Pincus, said Uxin had established a business model suitable for the Chinese market after studying the experiences of U.S. and Japanese used car e-commerce platforms.
At the end of 2015, Uxin reportedly raised as much as US$400 million from existing investors Baidu and other investors, according to Chinese media reports.
The company previously raised venture funding from Baidu, KKR, Coatue Management LLC, Warburg Pincus, Tiger Global Management LLC, Legend Capital, Bertelsmann Asia Investments (BAI), DCM and Tencent Holdings Ltd.
China Vision Capital was established in 2016 in Hong Kong by a former executive at Royal Bank of Canada in Hong Kong Zhu Xiaojun, ex-fund manager at CITIC Capital Deng Haifeng and other investors.
The firm manages an offshore fund focused on investing in equities, fixed income and derivatives in the Greater China region.