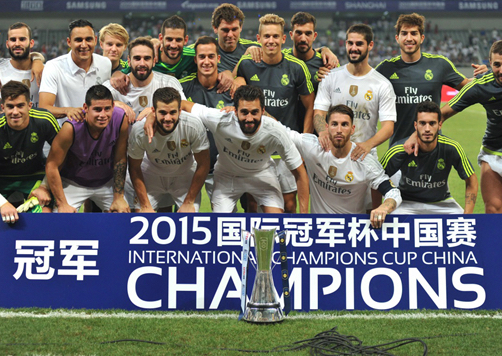 LeSports, the sports unit of cash-strapped Chinese Internet and technology conglomerate LeEco, is in the process of raising RMB3 billion (US$439 million) from an unnamed investor to support future growth, according to Chinese media reports.
Sun Hongbin, the chairman of Chinese property developer Sunac China Holdings, who injected RMB15.04 billion (US$2.18 billion) into LeEco earlier this week, told Chinese media that LeSports will pare back on sports broadcasting rights deals and focus on its core video product.
LeSports has entered into broadcasting right agreements for numerous sporting events, at unusually high prices, including the English Premier League, the NBA, the Chinese Super League and ATP. In some cases it paid ten times more than previous contracts. Costly broadcasting rights is an area where LeSports will significantly reduce future spending, Sun Hongbin said.
Founded in 2014, LeSports last raised RMB8 billion (US$1.2 billion) in March 2016 from HNA Group, Chinese celebrity investors Sun Honglei, Jia Nailiang and Liu Tao. Before that, the unit raised RMB800 million (US$122.9 million) in 2015 led by Dalian Wanda Group, with Yunfeng Capital and seven other venture capital firms and individual investors.
LeSports began paring back its businesses significantly at the end of 2016, after a year of rapid expansion and amid a cash crunch that is crippling its parent, LeEco.
It was planning to reduce its 1,000 employee work force by 20% to focus on media content and Internet platforms, while cutting back on smart devices and sport events management, according to Chinese media reports.