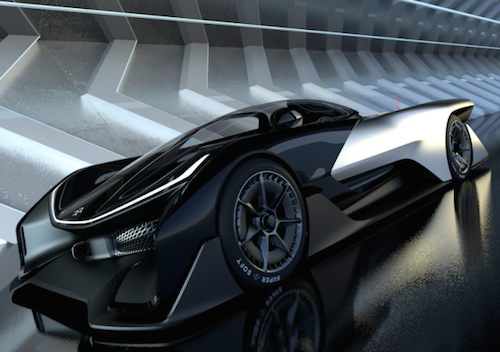 Future Mobility Corporation, a Chinese electric car start-up backed by Tencent Holdings Ltd. and Foxconn Technology Group, announced plans yesterday to invest RMB11.6 billion (US$1.7 billion) to build a new factory in Nanjing to manufacture its self-developed electric vehicles.
The planned project is expected to have the capacity to produce 300,000 cars a year eventually, and is targeting to complete its first phase of construction in 2019. It will be able to manufacture 150,000 cars a year after that.
Future Mobility's first car is likely to have a price tag of about RMB300,000 (US$43,700) and is expected to hit the Chinese market in 2019.
The announcement, made yesterday between Nanjing government officials and Hong Kong-based Future Mobility's senior management team, came as planned funding from technology giant Tencent Holdings and Foxconn were delayed because of China's tightened capital flow controls.
China Harmony Auto Holding Ltd., a luxury car dealership, disclosed a US$30 million investment in the start-up last month, along with the company's management team that invested an undisclosed amount as well.
Officially founded in March 2016, Future Mobility counts Dr. Carsten Breitfeld, former vice president at BWM Group, and Dr. Daniel Kirchert, former managing director at Infiniti China and president at Dongfeng Infiniti Motor Co., Ltd., as chief executive officer and chief operating officer.
The team also has numerous former executives from automobile giants including BMW, Tesla, Google and Mercedes Benz. Currently, the company has offices in Shenzhen, Silicon Valley and Munich, Germany.