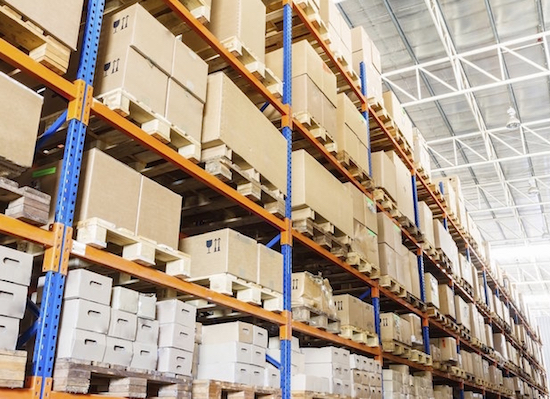 Singapore-listed logistics property company Global Logistic Properties Ltd. (GLP) said in a statement that it had received various non-binding proposals from a number of parties to acquire the warehouse operator with a current market capitalization of US$9.18 billion.
GLP did not identify the bidders, but global private equity giants including Blackstone Group LP and Warburg Pincus were among those submitting proposals, according to previous media reports.
The Singapore-based company, which operates 52.2 million square meters of warehouse properties across 113 cities in China, Japan, Brazil and the U.S., did confirm that chief executive officer Ming Z. Mei has an interest in one of the parties which has submitted a proposal. Mei also sits on the board of Pacific Alliance China Land Ltd. and Beijing Capital Agribusiness Co. Ltd., meaning one of the these two companies may be a member of an investor group.
The company's non-executive and non-independent director Fang Fenglei, a former Goldman Sachs banker and co-founder of Chinese private equity firm Hopu Investment Management, also has an interest in a party submitting a proposal to acquire GLP, it said in the same statement. Fang's Hopu, a secretive investment vehicle with wide connections, is reportedly leading an investor consortium to buy the company as well.
Repeated news leaks and reports of a possible acquisition have fueled a 54% rally in the price of GLP's Singapore-listed shares, to around S$2.76 per share today from S$1.79 in November, 2016.
China's e-commerce gross merchandise value totaled RMB20.2 trillion (US$3 trillion) in 2016, up 23.1% year-on-year, according to iResearch. The double-digit growth of the e-commerce market in China has helped drive up demand for logistics properties and warehouses, and attract major investors to bet on its future expansion. But new entrants have made the market intensely competitive, and could potentially lower overall investment returns of the asset class, says industry experts.
Because of the capital-intensive nature, the warehouse business drew interests from major private equity firms and large corporations only. Warburg Pincus co-founded e-Shang in 2011 and grew the Asian warehouse company to a significant player in just five years via multiple acquisitions and partnerships.
After attracting billions of U.S. dollars in investments, the company now has 4.5 million square meters of warehouse properties, both completed and under construction, across Asia, and is planning an initial public offering.
In 2014, Asian private equity firm RRJ Capital also teamed up with Singapore's state investment firm Temasek Holdings to invest in China Logistics Property Holdings, formerly known as Shanghai Yupei Group. The company, with two million square meters of warehouse properties in China and 4.5 million land reserve at the end of 2015, completed a HK$3.4 billion (US$438 million) initial public offering in Hong Kong last July.
Global logistics property firm The Goodman Group and the Canada Pension Plan Investment Board (CPPIB) jointly invested US$3.25 billion to a joint venture they established in 2009 to develop logistics assets in Mainland China.
In 2015, Hong Kong-based real estate investment firm Gaw Capital, with US$12.8 billion under management, formed a joint venture with Chinese logistics developer Vailog China to acquire and develop modern warehouses in China.
At around the same time, Blackstone and Chinese property developer Vanke agreed to jointly establish a logistics property company, but it's unclear how that effort has progressed so far.
Chinese insurance firm Ping An Insurance Group also expanded its logistics property unit to over five million square meters and became the second largest logistics company in China as of the beginning of 2016, according to a Cushman & Wakefield report last year.